Best Dribblers in the World 2021 | Top 10 Dribblers in the World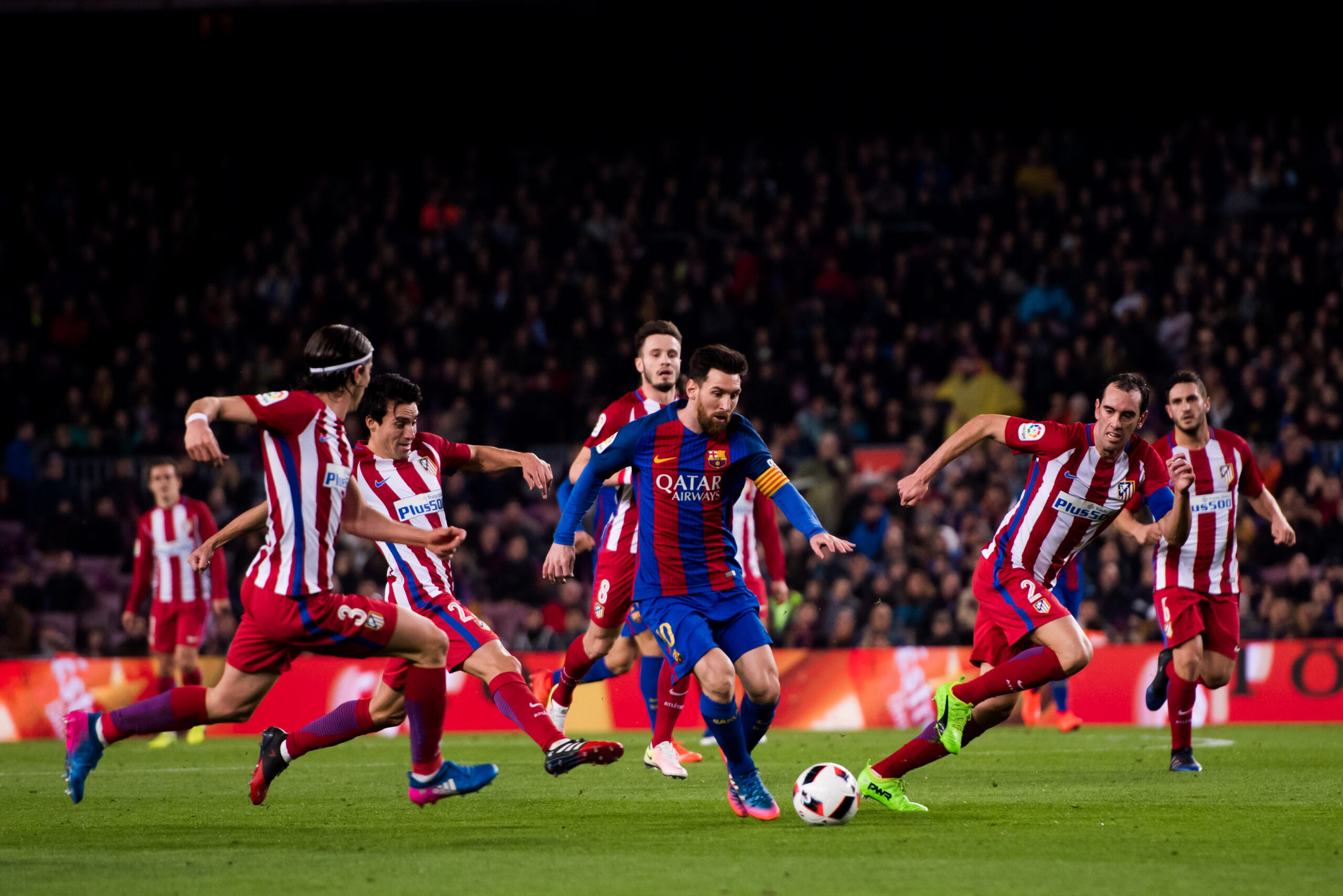 Who are the Best Dribblers in the World?
The three best players in the world are known for attributes unique to their personalities. Messi, Neymar and Ronaldo play in leagues with different pace, physicality and technicality. Yet there's one ability that has taken them to the top of the best players ranking: Dribbling. An ability even the best managers might not be able to coach into players.
A player with the capacity to take-on players single-handedly is usually two times more valuable than his contemporaries. Because they rely on themselves to create chances, this makes them invaluable to their football teams.
Players like Zaha, Hazard, Saint-Maximan are/were famous for single-handedly winning games for their teams through individual brilliance.
Heading deeper into their careers, even the best dribblers tend to lose this ability and focus on other attributes to help in games. This makes it very common for younger players to dominate these charts.
Here are the best dribblers in the world in 2021 across the major top-flight leagues.
Best Dribblers in the World 2021
10. Nicolas Giminez – Baniyas
The only player out of Europe to rank on this list of best dribblers in the world is Baniyas man, Nicolas Giminez. The UAE Pro League player's contract expires in June, which would have piqued the interest of potential suitors around the world.
The 25-year-old is on loan from Argentinian side, Atlético Talleres, where he has been involved in over 13 goals this season. Giminez is not only deft at dribbling, but is capable of shooting accurately from distance.
9. Hatem Ben Arfa – Bordeaux
If the quality of players were to be adjudged solely on dribbling ability, then Ben Arfa would be one name in the pantheon of greats. However, in honest reality, the Frenchman has returned well behind his potentials in his lifetime.
A left-footed magician, Ben Arfa has had an unfortunate journeyman career that hasn't helped in cementing his status. At 34 years of age, retirement beckons for Hatem, but he has decided to spin more webs of mesmerising footwork in his last year in football, as he ranks as just the second Ligue 1 player on this best dribblers list.
8. Rodrigo De Paul – Udinese
The best dribbler in Italy, Rodrigo de Paul has been a top asset for Udinese since signing from Valencia five years ago. Except his first year, the 26-year-old has posted double figures in goal contribution in every season in European football.
This season however, he has taken his game to new heights, flooring to his opponents with quick nifty feet but not for showmanship. Rodrigo has created the most chances in the Serie A, with no player in Europe's big 5 leagues creating more than him.
With a premium Argentine tag stamped on him, Rodrigo is worth over €35 million, but it will take a fee way higher than that for any club to price him from the grasp of the Italian outfit.
7. Javi Galan – SD Huesca
The modern full-back is required to be versed in tackling, man-marking and crossing. But when one is capable of dribbling like a poor man's Neymar, that is an added advantage. Javi Galan is one such player.
The defender is so good at taking on opponents that only Messi completes more per game. In interesting addition, no player has a better success rate in the top ten, even the mercurial Messi. The closest player in the rankings to pose a better success rate is Sevilla's Suso who delivers a relatively meagre 1.6 dribbles per game compared to Galan's 3.5.
Spanish by nationality, Galan is still 26 which leaves at least one big transfer moving forward. The left-footed player can play anywhere across the left side of the pitch.
Galan will become a free agent in 2022, and with a market value of €6 million and Huesca facing relegation, he might well be one of the most-wanted left backs this window.
6. Khvicha Kvaratskhelia – Rubin Kazan
Russia has been one of the few nations that have allowed fans in stadiums at the height of the covid-19 pandemic. What makes it interesting is that Russian viewers are not big supporters of showboating as they easily get irked.
But one player they have come to love is Rubin Kazan's youngster, Khvicha Kvaratskhelia. The 20-year-old has been a revelation for the Volzháne since getting signed in 2019. He has over 11 goal contributions this season for one of the lowest scoring teams in the Russian division.
A Georgian by nationality, Kvaratskhelia is worth just €10 million, which is a steal for a player who is two-footed. Kvaratskhelia is the youngest player on this list of best dribblers in the world.
5. Rafa Silva – Benfica
Benfica are one of the top talent factories in the world, at least the second most expensive teenager in history was honed in their academy.
Within their current ranks is a Portuguese who can play anywhere across the midfield and attack, making him a very versatile dribbler for any club. This season, the 27-year-old has been utilized predominantly on the right side of midfield.
He was acquired by Benfica in 2016 for a record €16m and is today worth over €23 million.
4. Marcelino Moreno – Atlanta United FC
A product of the Major League Soccer, Moreno is an argentine following in the footsteps of his countryman, Messi.
Surprisingly, Moreno is one of the very few central midfielders on this best dribblers list. This makes him the best midfielder in the world according to this category.
Although he is still young at 25, Moreno is worth just six and a half million euros due to the tin-pot quality of the league.
3. Lionel Messi – Barcelona
It seems the older he has gotten, the more deft he has become. At 33 years of age, the world's best footballer is not slowing down in his decade long embarrassment of players.
Messi is the most productive dribbler in the world, boasting the best dribble to goal ratio. As well as defenders, he is also every goalkeeper's worst nightmare.
2. Adama Traore – Wolverhampton Wanderers
What do you get when a weightlifter marries a speedster and a top dribbler? You get an unplayable hunk called Adama Traore. Almost no player can match the Spaniard in a foot race. Coupled with this, he his a beefy man-mountain packed with conspicuous biceps and triceps.
All of this characteristics make it easy for Traore to get past players with relative ease. For the past two seasons, the 25-year-old has topped the worldwide take-on charts bettering even the legendary Lionel Messi.
One of the rare right-footed wingers, Traore is not known to cut in from the wings, but drifts into space, where he delivers pinpoint deadly crosses. This saw him deliver 9 assists in 2019/20, majority of which were planted on the head of Raul Jiminez.
Worth €35 million, Traore's current doesn't expire until 2023, which will make it very expensive for any club to poach the take-on king.
1. Neymar – Paris Saint-Germain
What is a Brazilian without the ability to take opponents on. Neymar, even with limited gametime in 2021 is the best dribbler in the world.
Delivering almost five dribbles per game, the 28-year-old is a nightmare to opponents. He has however been accused of showboating to humiliate rather than produce results.
Only Lionel Messi has a better goal to dribble ratio, but Neymar slightly edges the legend in big chances created per dribble.
Best Dribblers in the World 2021
Here is a recap of the best dribblers in the world for quick and simplified reading:
1. Neymar – Paris Saint-Germain
2. Adama Traore – Wolverhampton Wanderers
3. Lionel Messi – Barcelona
4. Marcelino Moreno – Atlanta United FC
5. Rafa Silva – Benfica
6. Khvicha Kvaratskhelia – Rubin Kazan
7. Javi Galan – SD Huesca
8. Rodrigo De Paul – Udinese
9. Hatem Ben Arfa – Bordeaux
10. Nicolas Giminez – Baniyas
Top 10 Highest Paid NBA Players in 2021 | Basketball's Top Earners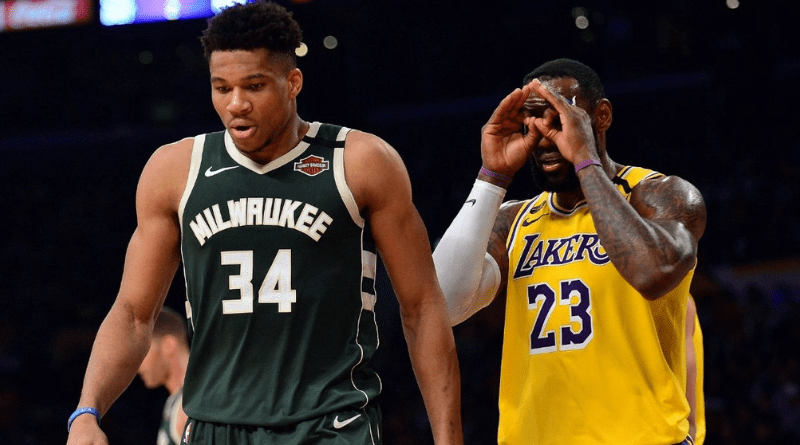 With basketball being synonymous to a religion in America, it is inevitable that the fanatic appeal that this sport generates is matched by an equally humongous payroll to its stars. In this article we have compiled the 10 highest NBA stars in 2021.
The sums that will be given in this article are annual estimates of wages expressed in gross and were accounted by Forbes. These sums take into account income related to franchises and sponsors but do not take into account any contractual bonuses from players.
Want to be a basketball star, learn how to perfectly score a 3-pointer here.
Highest Paid NBA Players in 2021
10. Damian Lillard (Portland Trail Blazers) = $39 million
While he is not among the best paid for his basketball income, his income from sponsors allows Damian Lillard to be among the highest paid basketball players on the planet. The majority of his sponsorship-related income comes from the Gatorade brand and his new drink Bolt24 of which he is the muse.
9. Chris Paul (Oklahoma City Thunder) = $40.1 million
While he has the 3rd biggest salary in the NBA, Chris Paul is not as bankable as other NBA players. Indeed, his 7 million advertising revenue is far from Kyrie Irving's 17 million and Klay Thompson's 15 million. That doesn't stop him from being one of the highest paid players in the NBA.
8. Kyrie Irving (Brooklyn Nets) = $ 43 million
Despite the fact that he is not among the top 10 best paid players for his basketball income, like Damian Lillard, Kyrie Irving is still an icon of global basketball. His 17 million advertising revenue, obtained mainly from Nike and Pepsi, tell its own truth.
7. Klay Thompson (Golden State Warriors) = $ 43.3 million
Injured to the Achilles tendon and absent from the basketball courts since the 2019 playoffs, Klay Thompson continues to sell without even punting a ball. Indeed, with 15 million in advertising revenue, he is one of the highest paid players in the NBA. His XXL contract with the Warriors is the major factor behind his 7th place on this ranking.
6. Giannis Antetokounmpo (Milwaukee Bucks) = $ 49 million
Double MVP at only 26 years old, Giannis Antetokounmpo is already a world icon of this sport. Coming from a very disadvantaged background in Greece, his success and his career did not fail to interest the largest film industries. This is how Disney acquired the rights to make a film about the life of the world-renowned basketball player. Its sponsorship revenues therefore reach the sum of $ 22 million. A quite impressive figure, especially for a non-American.
5. James Harden (Brooklyn Nets) = $ 50 million
James Harden , who recently joined the Brooklyn Nets, is one of the league's most expensive players. Indeed, he has a staggering salary commensurate with his talent. His 17 million advertising revenue makes him the 5th highest paid player in the NBA in 2021.
4. Russell Westbrook (Washington Wizards) = $ 58.1 million
Criticized but also adored, Russell Westbrook is a product and a name that is renowned being marketable, and for good reason. His contract with Nike pays him almost as much as his basketball income. In fact, he makes about 33 million in salary with the Wizards and 25 million in advertising revenue. He is therefore 4th in this ranking.
3. Kevin Durant (Brooklyn Nets) = $ 65.2 million
Considered by some to be the best player of the 2010s, Kevin Durant is also an icon of world basketball. Beyond his Nike-affiliated income, it is his investments in a start-up that allows him to have 34 million income related to sponsorship in 2021. Hats off!
2. Stephen Curry (Golden State Warriors) = $ 74.4 million
While he already has a huge contract with the Golden State Warriors, Stephen Curry is one of the NBA's top earner because he is a most successful businessman. Indeed, with his collaboration with Audible (Amazon) and Unanimous Media, his production company, Stephen Curry already has his post-basketball reconversion. In addition, his contract with Under Armor is another laudable mouth-watering investment. All of his contracts and investments will allow him to earn $ 40 million in non-basketball income in 2021.
1. LeBron James (Los Angeles Lakers) = $ 95.4 million
Here is one of the richest sportsmen on the planet. LeBron James is paid at the height of his importance and legacy to basketball which has immortalised him as a model and icon. All of his qualities make him one of the most bankable products on the planet. The superstar's release of a new Space Jam follows that made with Michael Jordan in 1996.
LeBron James is in a way Jordan's heir for world basketball alongside the illustrious late Kobe Bryant. In any case, LeBron James is selling and his $ 64 million in income besides basketball is proof of that.
Betgaranteed Sure Bets of the Day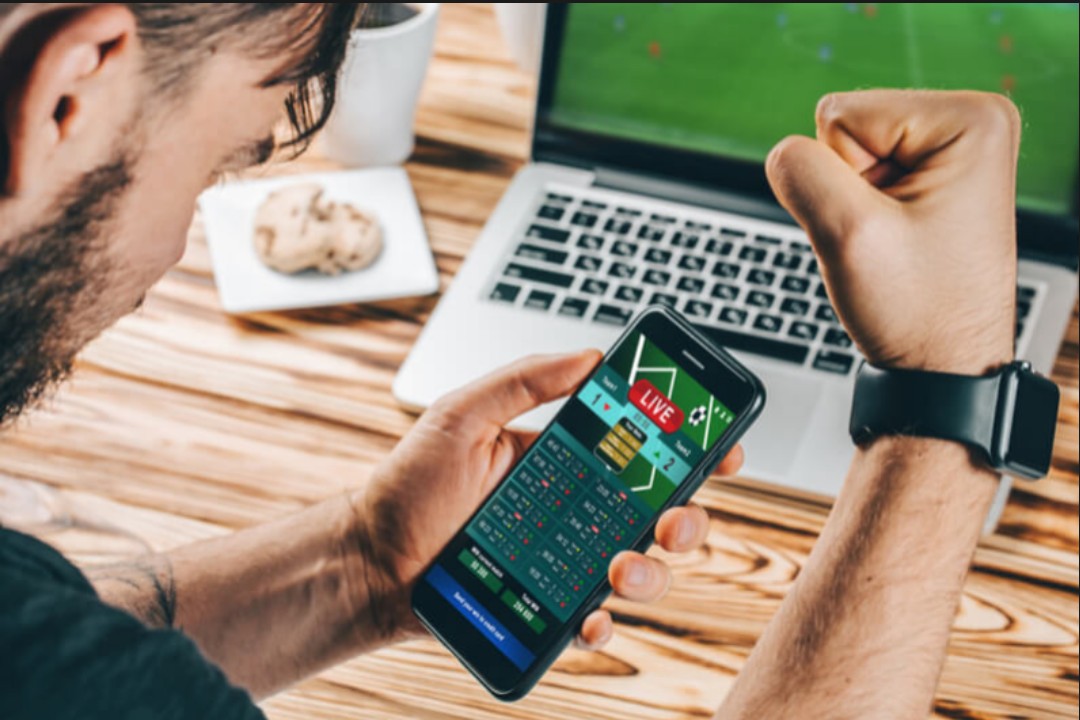 Betgaranteed Sure Bets of the day. Here are our top predictions.
Betgaranteed Sure Prediction For Today, we have 5 accurate football predictions guaranteed to put money in your pocket on a daily basis.
| | | | |
| --- | --- | --- | --- |
| Time | League | Match | Tip |
| 11:00 | IND |  Istiqlol Dushanbe – Khujand | Over 1.5 |
| 13:00 | EST | Vaprus Parnu – Tulevik Viljandi | Over 1.5 |
| 17:00 | INT |   FYR Macedonia – Netherlands | Over 1.5 |
| 18:00 | NOR | Hodd 2 – Fram Larvik | Over 1.5 |
| 18:00 | NOR | Oygarden – Rosenborg B | Over 1.5 |
Football Rules and Regulations You Need to Know in 2021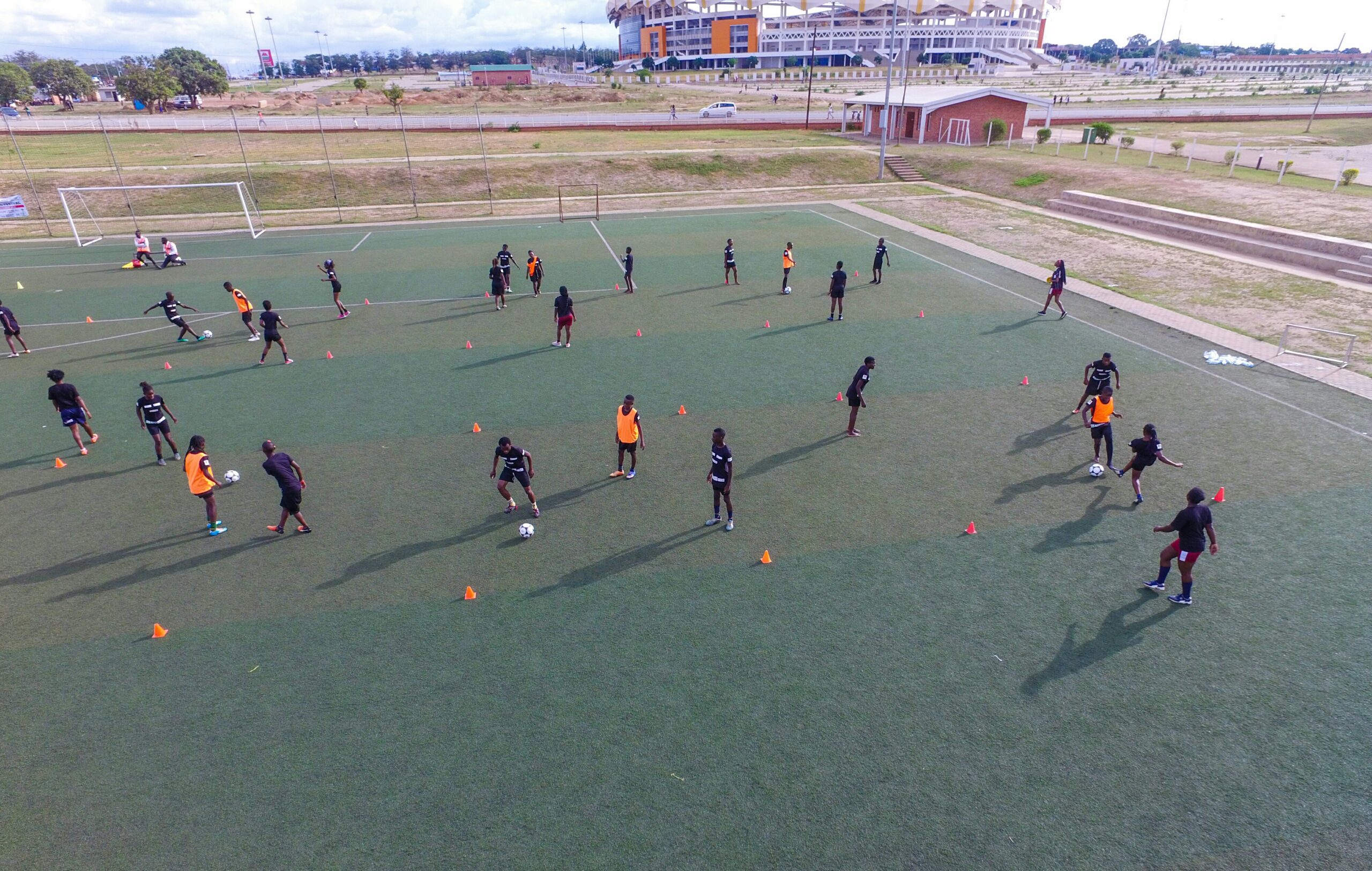 Whether it's a World Cup final, the Premier League or an amateur match, the laws of the game of football are the same at all levels with the primary goal being to maintain fairness in the most popular sport practice in the world.
From offside to the equipment of the players, what are the rules of football?
The first rules and laws of football date back to 1863
It was in 1863 that the first official rules of football were created.
A few years later, in 1886, the International Football Association Board (IFAB) was created. It is made up of the four countries of the United Kingdom of England, Scotland, Wales and Northern Ireland.
The objective of this association is to ensure compliance with the laws of the game.
In 1913, FIFA, the International Federation of Association Football, joined the IFAB.
Safety of participants, integrity of the game, respect, these are the watchwords of the rules of the game.
Revision of the gaming laws by FIFA
In 2016, FIFA carried out a review of the Laws of the Game which resulted in a new official Laws of the Game 2018/2019 document one that governs the practice of football today.
National federations around the world are subject to these rules which have no other purpose than to preserve the spirit of the game.
What are the official dimensions of a football field?
Regarding the dimensions of the field, law 01 of football provides for a length of the touchline between 90m and 120m.
The goal line must be a minimum of 64m and a maximum of 75m. When it comes to international matches, these dimensions increase to between 100m-110m and 64m-75m respectively.
The land must be rectangular. It is divided into two halves marked by a center line. In the middle of this line is a circle with a radius of 9.15 m.
The dimensions of the football goal
Regarding football goals , the distance between the two posts is 7.32 m, while its height stands at 2.44 m.
Regulation of soccer balls
Law 02 of football asserts that the football must be spherical; with a circumference between 68 and 70 cm and a weight between 410 and 450 g at the start of the match.
Balls used in official competition matches must bear one of the following labels: FIFA Quality Pro, FIFA Quality, IMS International Match Standard.
This proves that they have been duly tested.
Rules relating to football teams
Law 03 of football refers to the players and the teams.
Each team must consist of a maximum of eleven players.
No match can continue if one of the teams has less than seven players.
If changes of players are planned, the name of the substitutes must be communicated to the referee before the start of the match.
Law 04 on players' equipment authorises that no participant should wear anything dangerous, such as jewelry.
Mandatory equipment during a football match
Mandatory equipment includes: jersey with sleeves, shorts, socks, shin guards, shoes.
As for the referees, they must have a whistle, a watch of yellow and red cards and a notebook.
Video arbitration assistance is now authorized. For matches where it is implemented (official matches), a viewing room is compulsory.
It houses the video assistant referee as well as the technicians.
Player offside, offside ball: what does the football law say?
Law 09 provides that the ball is out of play in the following two cases:
when it has completely crossed the goal line or touchline
when play has been stopped by the referee.
In all other situations, the ball is in play.
As for the player's offside position, it is declared when any part of the player's body is closer to the opponent's goal line than the ball and the penultimate opponent.
The referee then awards an indirect free kick to the opposing team at the place where the infringement was committed. This is only valid inside the opposition's half.
Faults and improprieties in football
Direct, indirect free kicks and penalty kicks are awarded by the referee following infringements committed during the game. The direct free kick concerns the following situations:
Charge on the opponent
Jump on the opponent
Kick on an opponent, or even an attempt
Pushing an opponent
Hitting or trying to hit an opponent
Tackle an opposing player
Tripping an opponent, or just trying
As for the indirect free kick, it is signaled for the following faults:
Playing in a dangerous way
Obstructing the opponent without contact
Preventing the opposing goalkeeper from releasing the ball from his hands
The faults punishable by a warning, yellow card or red card, relate to the following infractions:
Delaying the resumption of play
Showing blatant disapproval
Deliberately leaving the pitch without the referee's permission
Not respecting the legal distance when taking a corner, a free kick or a throw-in
Adopt unsportsmanlike behavior
Law on Penalty
A penalty kick  is awarded in the following cases:
If the player commits a fault punishable by a direct free kick in his own penalty area
If the player commits an offense punishable by a direct free kick outside the field and within the framework of the game
When taking the penalty shoot-out, all players other than the shooter and the goalkeeper must be at least 9.15m from the penalty spot and outside the penalty area.
The Football Goal
Finally, since playing football means scoring goals, Law 10 of football provides that a goal is scored when the ball has completely crossed the goal line between the posts and under the crossbar.
The winning team is the one that has scored the most goals. Otherwise, the match is declared a draw