Eintracht Frankfurt Vs Fenerbahçe Prediction & Match Preview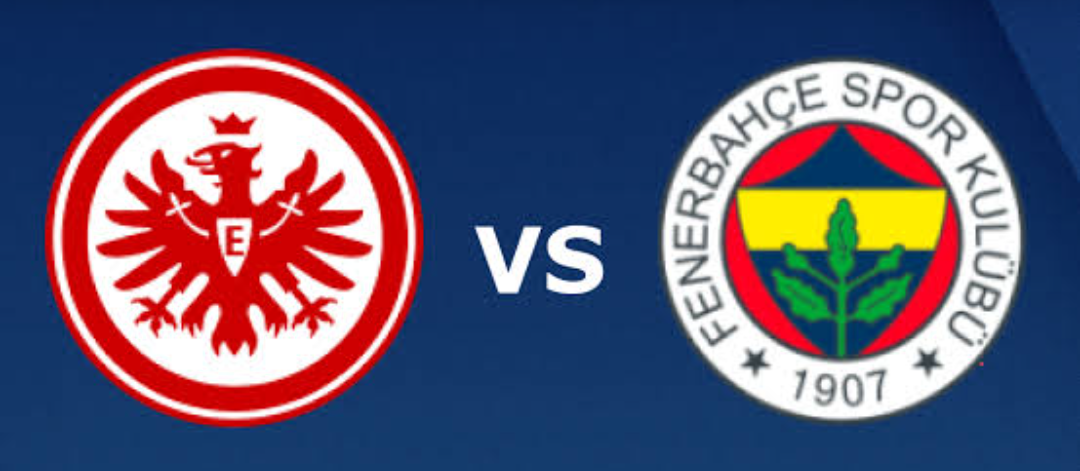 Eintracht Frankfurt Vs Fenerbahçe Prediction & Match Preview
VENUE: Commerzbank Arena, Frankfurt, Germany
MATCH DATE: 16/9/2021
KICK-OFF TIME: 20:00 UTC+1
___________________________________________________________________________________________________
PREVIEW
Eintracht Frankfurt go head to head with the Turkish giants Fenerbahçe in the second tier of the UEFA club competitions the UEFA Europa League. This encounter between Eintracht Frankfurt and Fenerbahçe would be opening game of the group D in the UEFA Europa league 2020/2021 season.
Eintracht Frankfurt have had a poor run of form this season, having not recorded a win in the Bundesliga after the first four games of the season. They have struggled to keep their performance at the level it was last season in the league.
Fenerbahçe have had a very good run of form this season in the Turkish süper Lig. They would be keen on going against Eintracht Frankfurt with same form they have played with so far in the season and would be going for a win against the poorly performing Eintracht Frankfurt side this season.
The bookmakers favour Eintracht Frankfurt to win this game but Fenerbahçe are not a push over and would give Eintracht Frankfurt a good fight when they face off later today.
HEAD TO HEAD
Eintracht Frankfurt would be going against Fenerbahçe for the first time in the Europa league when they go head to head later today.
The encounter with Fenerbahçe was in the champions league
Eintracht Frankfurt have faired well against Turkish opponents winning 2 game against them in 5 games, and playing a draw 2 times while loosing 1.
___________________________________________________________________________________________________
TEAM ANALYSIS
EINTRACHT FRANKFURT

The home side would be keen to go on a different path in this opening game of the Europa League this season given their poor form in the Bundesliga.
Eintracht Frankfurt are yet to record a win in their last 5 games this includes in their last 4 season opening games in the Bundesliga.
Eintracht Frankfurt have lost 4 of their last 10 games winning 3 and drawing 3.
Eintracht Frankfurt would be missing the services of Ragnar Ache, Sebastian Rode, Fabio Blanco and Amin Younes from the playing squad owing to injury problems.
FENERBAHÇE

The Turkish giants have kept a great form this season in the Turkish super Lig, they have played unbeaten in their last 10 games winning 7 and playing a draw in 3 games.
Fenerbahçe would be missing their services of Nazım Sangaré, Marcel Tisserand, Miguel Crespo, José Sosa, İrfan Can Kahveci and Serdar Dursun owing to injury problems.
_________________________________________________________________________________________________
PREDICTION
Both Teams To Score & Over 2.5 Match Goals
Manchester United vs Liverpool Match Preview and prediction for today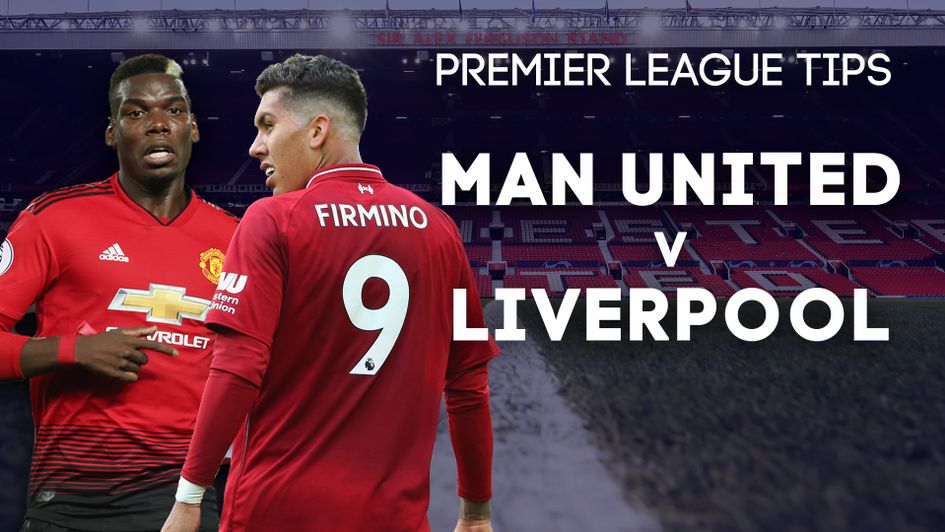 Manchester United vs Liverpool prediction
---
Referee in this match is Anthony Taylor. He can be reckless with cards or the complete opposite. He either shows a lot of cards or very few. The players are the ones that usually decide the pace of A. Taylor for the day.
If we look at the importance of this match it's fair to say that we will sooner see a larger number of cards rather than a smaller number. There are elite attacking players on both ends of the pitch. Defenders and defensive midfielders will both have their hands full.
Salah, Firmino, Sane, Jota, Cristiano, Cavani, Pogba, Sancho, Rashford… so many good names that can create opportunities from nothing, albeit some of United's guys are doubtful. There's the added pressure of this being a United x Liverpool rivalrly. Both fanbases are vocal against each other, and since the fans are back at the stands, we can expect a fierce atmosphere that will at least have some effect on the players.
United can't afford themselves to lose another league game while Liverpool's tight race for the top leaves no room for mistakes. Chelsea and City done their job and now it's Liverpool's turn.
Manchester United vs Liverpool betting tips
Both Teams to Receive 2+ Cards (Stake: 10) OR Away Win
Celtic Vs Bayer 04 Leverkusen Prediction & Match Prediction

Celtic Vs Bayer 04 Leverkusen Prediction & Match Prediction
VENUE:: Celtic Park, Glasgow, Scotland
MATCH DATE: 30/9/2021
KICK-OFF TIME: 20:00 UTC+1
_________________________________________________________________________________________________
PREVIEW
Celtic will go head to head with Bayer Leverkusen in the group G of the UEFA Europa League later today at the Celtic Park, Glasgow, Scotland.
Celtic have begun the Scottish Premiership struggling with form so far, they have not fared any better on the continent in the UEFA Europa League as they lost in the match day 1 of the Europa league.
Celtic would be keen to get a win in this game and return to winning ways from their weekend draw in the premiership against Dundee United.
Bayer Leverkusen have begun the season with a good form. Bayer Leverkusen have won their last 3 matches consecutively and have lost just a game so far in the Bundesliga, they would be keen to continue in their fine form when they file out against Celtic later tonight at the Celtic Park, Glasgow.
Celtic Vs Bayer 04 Leverkusen Head to Head
Bayer Leverkusen have no history of playing against Celtic in the UEFA Europa League as today would be their first head to head encounter in the Europa League.
Bayer Leverkusen would be determined to get a first win over Celtic when they file out later tonight at the Celtic Park stadium in Glasgow.
_________________________________________________________________________________________________
TEAM ANALYSIS
CELTIC
Celtic would be determined to get a win to get their campaign started off effectively with a win against Bayer Leverkusen.
a win for Celtic would also move them up the group G log of the Europa League.
Celtic have won 5 of their last 10 games loosing 4 of those games and playing a draw in 1 of those games.
Celtic have players who would miss the game due to injuries which they are suffering the players are: Karamoko Dembélé, James Forrest, Grey Taylor and Christopher Jullien.
BAYER 04 LEVERKUSEN
Bayer Leverkusen would be determined to continue in their fine form heading out against Celtic to get a win and create a lead on the group H log of the UEFA Europa League.
Bayer Leverkusen have won 6 of their last 9 games loosing 2 of those games and playing a draw in 1 of those games.
Bayer Leverkusen have a long list of players that would be missing the games owing to injury problems, the players are: Timothy Fosu-Mensah, Julian Baumgartlinger, Exequiel Palacios and Edmond Tapsoba.
_________________________________________________________________________________________________
PREDICTION
Bayer Leverkusen Handicap (0)
Manchester United Vs Villarreal Prediction & Match Preview

Manchester United Vs Villarreal Prediction & Match Preview
VENUE: Old Trafford, Manchester, England
MATCH DATE: 29/9/2021
KICK-OFF TIME: 20:00 UTC+1
__________________________________________________________________________________________________
PREVIEW
Manchester United will go head to head with Villareal in the group F of the UEFA Champions League later today at the Old Trafford, Manchester, England.
MAN UTD have been in a good form so far this season in the Premier League but began the UEFA champions league in a terrible form loosing their first group F game against Young boys of Switzerland.
MAN UTD would be determined to get a win later today when they face off against Villarreal to get off the bottom of the group F log.
Villarreal have begun their season struggling with form as they have managed just one win and several draws in the Laliga.
Villarreal began their UEFA Champions League campaign for this season with a a draw against Atalanta of Italy and are very determined to get a win later today when they face off with Manchester United at the Old Trafford.
Manchester United Vs Villarreal Head to Head
Manchester United have played against Villarreal in the Champions League 4 times with all 4 games ending in a bore draw with no goals scored by either of the sides.
Manchester United would be keen to get their first win against Villarreal later today when they face off at the Old Trafford.
__________________________________________________________________________________________________
TEAM ANALYSIS
MANCHESTER UNITED
Manchester United will be keen on moving off the bottom of the group E log of the UEFA Champions League tonight with a win when they face off with a familiar opponent Villarreal.
Manchester United have the worst form among the Premier league sides participating in this season's UEFA Champions League and this calls for concern.
Manchester United have won 5 of their last 9 games loosing 3 and playing a draw in 1 of those games.
Harry Maguire and Luke Shaw are doubtful of making the match day squad while Aaron Wan-Bissaka is suspended from the game.
Marcus Rashford and Amad Diallo are out of the match day squad due to injury problems.
VILLARREAL
Villarreal would be keen to get their first win of the UEFA Champions League in this campaign later tonight when they go head to head with Manchester United.
Villarreal have played a draw in 6 of their last 10 games loosing 2 of those and winning 1 of those games.
Dani Raba and Samuel Chukwueze are both doubtful of making the match day squad while Gerard Moreno is out of the match day squad.
__________________________________________________________________________________________________
PREDICTION
Manchester United Handicap (0)