Football Rules and Regulations You Need to Know in 2021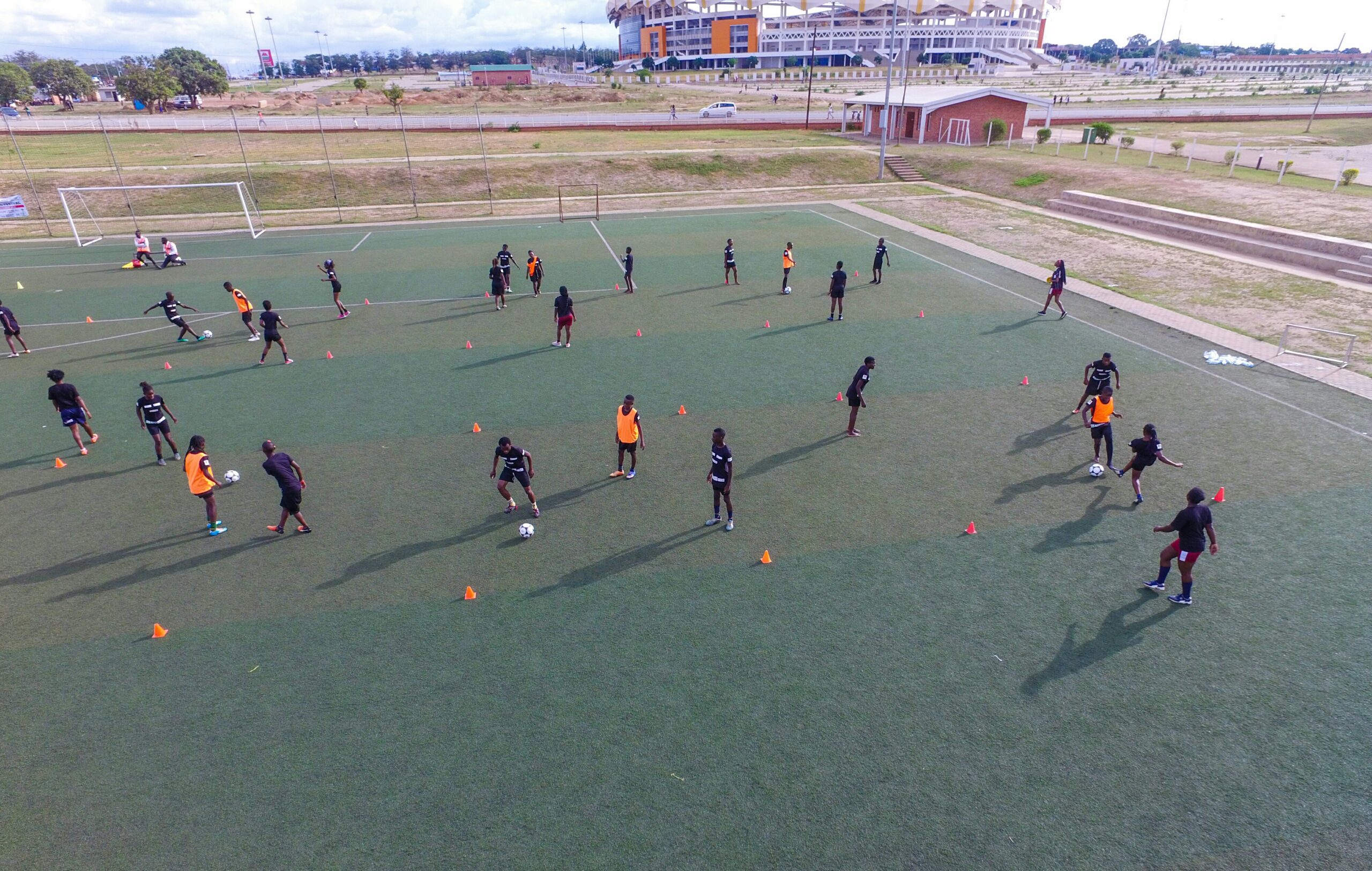 Whether it's a World Cup final, the Premier League or an amateur match, the laws of the game of football are the same at all levels with the primary goal being to maintain fairness in the most popular sport practice in the world.
From offside to the equipment of the players, what are the rules of football?
The first rules and laws of football date back to 1863
It was in 1863 that the first official rules of football were created.
A few years later, in 1886, the International Football Association Board (IFAB) was created. It is made up of the four countries of the United Kingdom of England, Scotland, Wales and Northern Ireland.
The objective of this association is to ensure compliance with the laws of the game.
In 1913, FIFA, the International Federation of Association Football, joined the IFAB.
Safety of participants, integrity of the game, respect, these are the watchwords of the rules of the game.
Revision of the gaming laws by FIFA
In 2016, FIFA carried out a review of the Laws of the Game which resulted in a new official Laws of the Game 2018/2019 document one that governs the practice of football today.
National federations around the world are subject to these rules which have no other purpose than to preserve the spirit of the game.
What are the official dimensions of a football field?
Regarding the dimensions of the field, law 01 of football provides for a length of the touchline between 90m and 120m.
The goal line must be a minimum of 64m and a maximum of 75m. When it comes to international matches, these dimensions increase to between 100m-110m and 64m-75m respectively.
The land must be rectangular. It is divided into two halves marked by a center line. In the middle of this line is a circle with a radius of 9.15 m.
The dimensions of the football goal
Regarding football goals , the distance between the two posts is 7.32 m, while its height stands at 2.44 m.
Regulation of soccer balls
Law 02 of football asserts that the football must be spherical; with a circumference between 68 and 70 cm and a weight between 410 and 450 g at the start of the match.
Balls used in official competition matches must bear one of the following labels: FIFA Quality Pro, FIFA Quality, IMS International Match Standard.
This proves that they have been duly tested.
Rules relating to football teams
Law 03 of football refers to the players and the teams.
Each team must consist of a maximum of eleven players.
No match can continue if one of the teams has less than seven players.
If changes of players are planned, the name of the substitutes must be communicated to the referee before the start of the match.
Law 04 on players' equipment authorises that no participant should wear anything dangerous, such as jewelry.
Mandatory equipment during a football match
Mandatory equipment includes: jersey with sleeves, shorts, socks, shin guards, shoes.
As for the referees, they must have a whistle, a watch of yellow and red cards and a notebook.
Video arbitration assistance is now authorized. For matches where it is implemented (official matches), a viewing room is compulsory.
It houses the video assistant referee as well as the technicians.
Player offside, offside ball: what does the football law say?
Law 09 provides that the ball is out of play in the following two cases:
when it has completely crossed the goal line or touchline
when play has been stopped by the referee.
In all other situations, the ball is in play.
As for the player's offside position, it is declared when any part of the player's body is closer to the opponent's goal line than the ball and the penultimate opponent.
The referee then awards an indirect free kick to the opposing team at the place where the infringement was committed. This is only valid inside the opposition's half.
Faults and improprieties in football
Direct, indirect free kicks and penalty kicks are awarded by the referee following infringements committed during the game. The direct free kick concerns the following situations:
Charge on the opponent
Jump on the opponent
Kick on an opponent, or even an attempt
Pushing an opponent
Hitting or trying to hit an opponent
Tackle an opposing player
Tripping an opponent, or just trying
As for the indirect free kick, it is signaled for the following faults:
Playing in a dangerous way
Obstructing the opponent without contact
Preventing the opposing goalkeeper from releasing the ball from his hands
The faults punishable by a warning, yellow card or red card, relate to the following infractions:
Delaying the resumption of play
Showing blatant disapproval
Deliberately leaving the pitch without the referee's permission
Not respecting the legal distance when taking a corner, a free kick or a throw-in
Adopt unsportsmanlike behavior
Law on Penalty
A penalty kick  is awarded in the following cases:
If the player commits a fault punishable by a direct free kick in his own penalty area
If the player commits an offense punishable by a direct free kick outside the field and within the framework of the game
When taking the penalty shoot-out, all players other than the shooter and the goalkeeper must be at least 9.15m from the penalty spot and outside the penalty area.
The Football Goal
Finally, since playing football means scoring goals, Law 10 of football provides that a goal is scored when the ball has completely crossed the goal line between the posts and under the crossbar.
The winning team is the one that has scored the most goals. Otherwise, the match is declared a draw
Top 10 Highest Paid NBA Players in 2021 | Basketball's Top Earners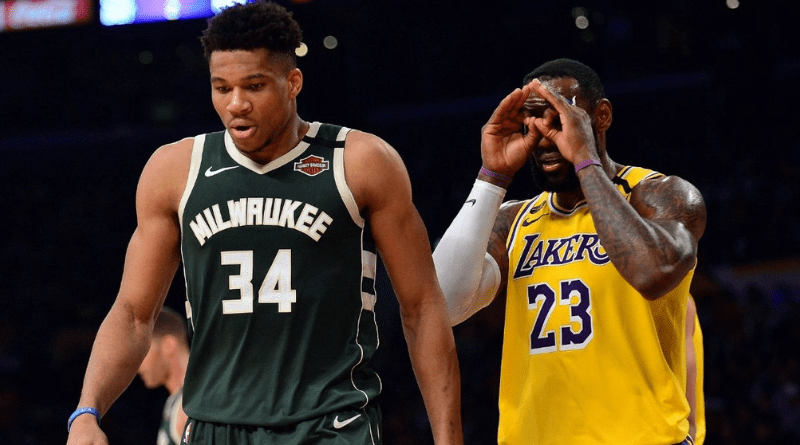 With basketball being synonymous to a religion in America, it is inevitable that the fanatic appeal that this sport generates is matched by an equally humongous payroll to its stars. In this article we have compiled the 10 highest NBA stars in 2021.
The sums that will be given in this article are annual estimates of wages expressed in gross and were accounted by Forbes. These sums take into account income related to franchises and sponsors but do not take into account any contractual bonuses from players.
Want to be a basketball star, learn how to perfectly score a 3-pointer here.
Highest Paid NBA Players in 2021
10. Damian Lillard (Portland Trail Blazers) = $39 million
While he is not among the best paid for his basketball income, his income from sponsors allows Damian Lillard to be among the highest paid basketball players on the planet. The majority of his sponsorship-related income comes from the Gatorade brand and his new drink Bolt24 of which he is the muse.
9. Chris Paul (Oklahoma City Thunder) = $40.1 million
While he has the 3rd biggest salary in the NBA, Chris Paul is not as bankable as other NBA players. Indeed, his 7 million advertising revenue is far from Kyrie Irving's 17 million and Klay Thompson's 15 million. That doesn't stop him from being one of the highest paid players in the NBA.
8. Kyrie Irving (Brooklyn Nets) = $ 43 million
Despite the fact that he is not among the top 10 best paid players for his basketball income, like Damian Lillard, Kyrie Irving is still an icon of global basketball. His 17 million advertising revenue, obtained mainly from Nike and Pepsi, tell its own truth.
7. Klay Thompson (Golden State Warriors) = $ 43.3 million
Injured to the Achilles tendon and absent from the basketball courts since the 2019 playoffs, Klay Thompson continues to sell without even punting a ball. Indeed, with 15 million in advertising revenue, he is one of the highest paid players in the NBA. His XXL contract with the Warriors is the major factor behind his 7th place on this ranking.
6. Giannis Antetokounmpo (Milwaukee Bucks) = $ 49 million
Double MVP at only 26 years old, Giannis Antetokounmpo is already a world icon of this sport. Coming from a very disadvantaged background in Greece, his success and his career did not fail to interest the largest film industries. This is how Disney acquired the rights to make a film about the life of the world-renowned basketball player. Its sponsorship revenues therefore reach the sum of $ 22 million. A quite impressive figure, especially for a non-American.
5. James Harden (Brooklyn Nets) = $ 50 million
James Harden , who recently joined the Brooklyn Nets, is one of the league's most expensive players. Indeed, he has a staggering salary commensurate with his talent. His 17 million advertising revenue makes him the 5th highest paid player in the NBA in 2021.
4. Russell Westbrook (Washington Wizards) = $ 58.1 million
Criticized but also adored, Russell Westbrook is a product and a name that is renowned being marketable, and for good reason. His contract with Nike pays him almost as much as his basketball income. In fact, he makes about 33 million in salary with the Wizards and 25 million in advertising revenue. He is therefore 4th in this ranking.
3. Kevin Durant (Brooklyn Nets) = $ 65.2 million
Considered by some to be the best player of the 2010s, Kevin Durant is also an icon of world basketball. Beyond his Nike-affiliated income, it is his investments in a start-up that allows him to have 34 million income related to sponsorship in 2021. Hats off!
2. Stephen Curry (Golden State Warriors) = $ 74.4 million
While he already has a huge contract with the Golden State Warriors, Stephen Curry is one of the NBA's top earner because he is a most successful businessman. Indeed, with his collaboration with Audible (Amazon) and Unanimous Media, his production company, Stephen Curry already has his post-basketball reconversion. In addition, his contract with Under Armor is another laudable mouth-watering investment. All of his contracts and investments will allow him to earn $ 40 million in non-basketball income in 2021.
1. LeBron James (Los Angeles Lakers) = $ 95.4 million
Here is one of the richest sportsmen on the planet. LeBron James is paid at the height of his importance and legacy to basketball which has immortalised him as a model and icon. All of his qualities make him one of the most bankable products on the planet. The superstar's release of a new Space Jam follows that made with Michael Jordan in 1996.
LeBron James is in a way Jordan's heir for world basketball alongside the illustrious late Kobe Bryant. In any case, LeBron James is selling and his $ 64 million in income besides basketball is proof of that.
Betgaranteed Sure Bets of the Day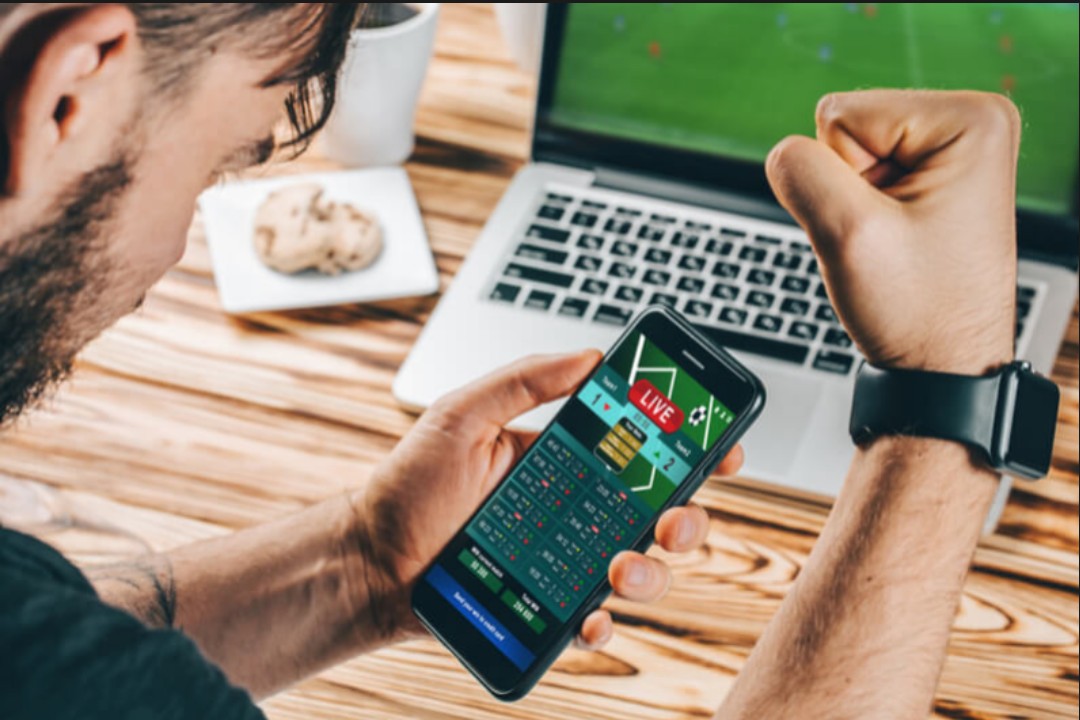 Betgaranteed Sure Bets of the day. Here are our top predictions.
Betgaranteed Sure Prediction For Today, we have 5 accurate football predictions guaranteed to put money in your pocket on a daily basis.
| | | | |
| --- | --- | --- | --- |
| Time | League | Match | Tip |
| 11:00 | IND |  Istiqlol Dushanbe – Khujand | Over 1.5 |
| 13:00 | EST | Vaprus Parnu – Tulevik Viljandi | Over 1.5 |
| 17:00 | INT |   FYR Macedonia – Netherlands | Over 1.5 |
| 18:00 | NOR | Hodd 2 – Fram Larvik | Over 1.5 |
| 18:00 | NOR | Oygarden – Rosenborg B | Over 1.5 |
How to Become an NFL Football Scout and How Much do They Earn?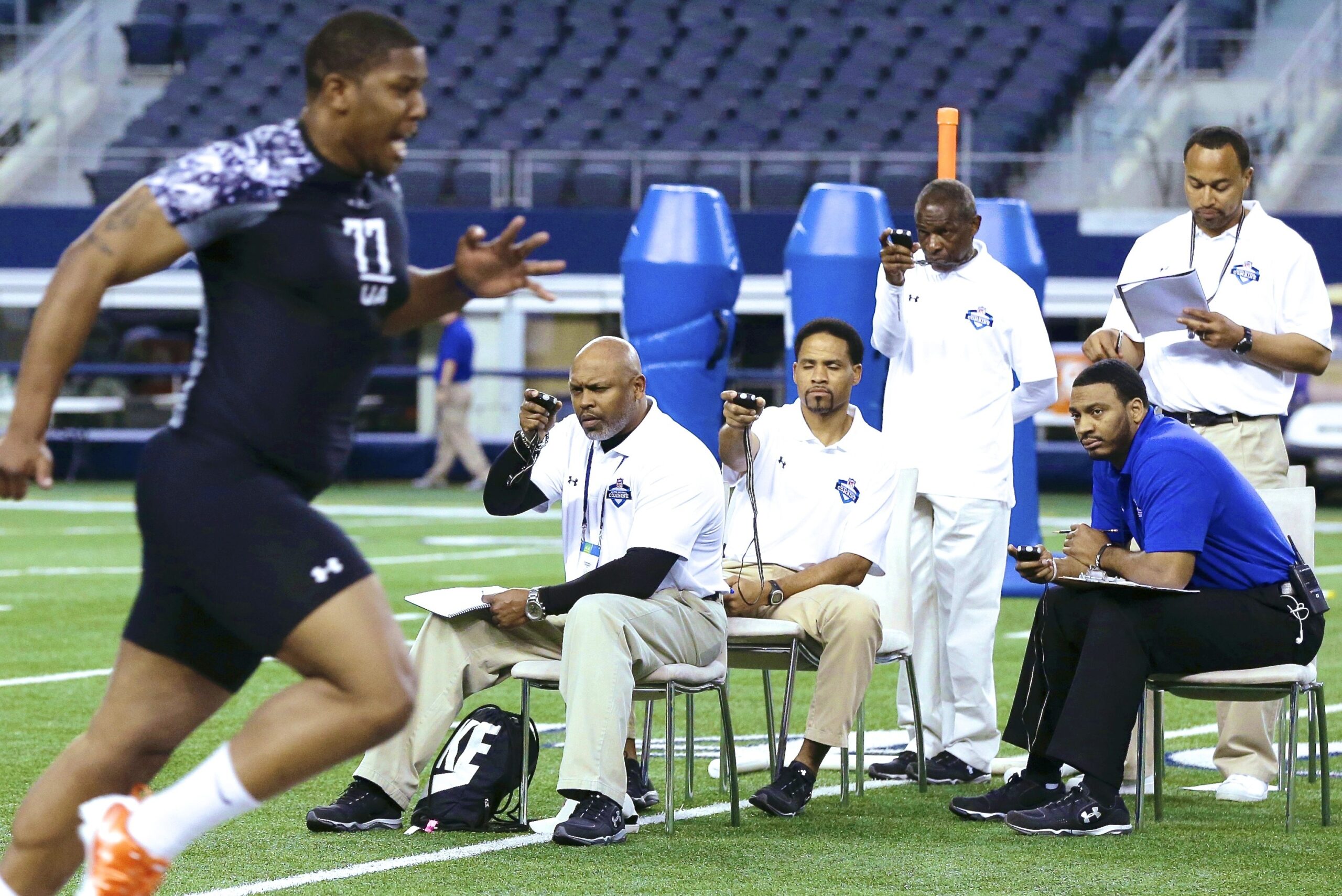 Becoming an NFL football scout and a successful one at that cuts across two options: being a former coach changing onto the scouting side of things, or entering an internship program. If you have a connection to football, you are in a great position but the rest of us have work, a lot of work, to do.
The competition for scouting jobs in the NFL is fierce, requiring aspiring scouts to bring more to the table than passion, persistence, and believing you can get the job done. Scouts assess the chances of success of both amateur and professional athletes by getting to know the players on and off the field. While there is no specific path to becoming an NFL football scout, there are several ways to increase your potential for employment.
NB: We understand the term "NFL Football scout" is tautology, but we insist for emphasis purposes.
How to Become a NFL Football Scout
Develop skills
To be a successful NFL football scout, you need to learn about coaching techniques and exercises, as well as speak with coaches. NFL Football Scouts should be reliable, be able to work independently, and have strong analytical skills to properly gauge a player's ability to be successful in the NFL.
Since there is often more to do than time to complete, Scouts must be adept at organization and time management. To be successful as an NFL Football Scout, you will also need to become familiar with watching as well as writing everywhere, effectively, and all the time.
Scouts visit schools to watch live games, attend practices, conduct player interviews, perform background checks and visit player training sessions. Following these activities, NFL Football scouts must write detailed reports and notes afterwards.
Acquire Credentials
According to the US Bureau of Labor Statistics, NFL Football Scouts typically need a minimum of a bachelor's degree in marketing, sales, business, or sports management. If you do have one in law, you might be better suited to being a football agent.
Additional classes, certification courses or related activity will improve your chances of becoming an NFL Scout. For example, Sports Management Worldwide offers an eight-week, GM Online Football & Scouting course that teaches a variety of vital information, such as how to write a scouting report and how to assess player talent for the NFL Draft. Graduates receive an SMWW Performance Certificate.
Complete the Internship
The NFL offers internships in a variety of departments, but to intern in scouting, you will need to find a program that is offered by a specific team. For example, the Detroit Lions and Ford Field Management provide paid full-time internship opportunities in Scouting and pro staff to applicants pursuing their masters degree.
Interns help and support college as well as pro football scouting by participating in scout projects, collecting player and other information, and assisting with practice sessions.
Get an unpaid internship with an Arena Football League, Scene 2 Franchise, Intense Football League, United Indoor Football or any number of Minor League team. Even if the team has not posted an internship, call or stop by the front office; these leagues have tight budgets and can usually use aid.
Take a full-time internship with one of the minor league franchises.
If necessary, find a job with flexible hours that will allow you to continue to coach in the fall and hold an internship in the spring. As you gain experience, take advantage of any opportunity to move up – get promoted to freshman junior varsity or unpaid scout intern.
Acquire Football Experience
Employers do not usually require NFL Football scouts to have experience playing football, but they may prefer applicants with some experience in the sport. For example, many Scouts start their careers working as Scout Talent in specific geographic areas before moving on to supervising Scouts in the region or territory.
Get a coaching job with the first year team of a high school football program. Some schools need reliable people who are ready to make the commitment for the season, so simple dedication is often the only job requirement.
Send Your CV
As you gain experience as a NFL Football scout, send your CV to multiple teams and increase your chances of getting the job by submitting it to more than one person on each team, such as the Head of Scouting and the General Manager.
You should send your CV to every team in the NFL, AFL and CFL with the expectation that you will probably get a lot of rejections, but your name will be on there.
Meet the Movers and Shakers
Participate in events where you can meet decision-makers and of such is most notable the NFL Combine. You won't need a pass to enter official activities, and you can hang out in bars and restaurants for a few days to better your chances of meeting one.
Keep Building your Network
Find a way to get your foot in the door of an NFL team. Teams hire dozens of unpaid people to help out on game days, do anything from passing statistics in the press area to pulling the camera wire from the side-lines. While these jobs have nothing to do with scouting, each of these positions comes with a stadium access pass and an introduction to an NFL staff member. You never know who might become your acquaintance.
How Much do Football Scouts Make?
When you become an established NFL Football scout, you will warn within the range of $45,000 to $95,000. But this salary is dependent on your experience and how much gems you have successfully unearthed. At the level if director of an NFL team's scouting department, you can make as high as $275,000.
Yet the earnings of a NFL Football scout doesn't end at basic salary. Scouts can also gain income from bonuses based on player performance and the success of a scouted player. This pay ranges from $100 to $200.
Conclusion
The journey to becoming an NFL Football scout is a jam-packed and daunting trip that combines multiple qualities and working as a coach as well as unpaid scout.
Even if it takes several years, you will get you there eventually but be prepared when a n opening materialises.