Full Biography of Kelechi Iheanacho – Everything You Need to Know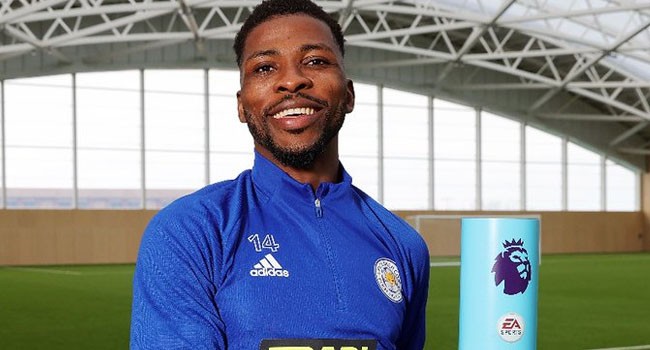 Kelechi Iheanacho happens to be one of the biggest talents from Africa. He has got to the world stage as a result of his passion for the game. At some point in his life, he went through some challenges, and never for once gave up on his goals. Two things have kept him going, and they are consistency and persistency. Presently, he has made several appearances for both his clubs and country.
The truth is anyone can make it as long as they determine to put in the required work. Kelechi has achieved success through the sweat of his brow, and it has shown on his game either for his club or country. Within a short time of showing his talent, he has won the hearts of many fans. Most people got to know him through his dribbling, and goal-scoring prowess at a young age.
Kelechi Iheanacho was born on October 3, 1996, in Owerri, Nigeria. He started his football journey by joining a youth academy known as Taye Academy, and from there he developed his skills and gained more experience in the round leather game from 2011 to 2014. Although his father was a petty trader who was trying to make ends meet, he was so focused on his dream.
Furthermore, he was among the Nigeria squad that emerged winner of the FIFA under 17 world cup held in the United Arab Emirates. At the grand finale, he was extraordinary throughout the 90 minutes of the football match and also helping his team win Mexico with a high scoreline of 3–0. In 2015, he was part of the under 20 world cup held in New Zealand, and also made his debut from the Nigerian senior team.
---
Club Career
The Nigerian prodigy "Kelechi Iheanacho" has made a good name for himself after winning some accolades – under 15 World Cup, and golden player of the tournament. In 2014, several clubs had their eyes on him such as FC Porto, Arsenal, Sporting CP, Manchester City, etc. Luckily for him, he signed a pre-contract football agreement with Man City for which he intended to sign for the club on his birthday date (October 18).
Kelechi was outstanding during his time at Manchester City. During the 2014/205 pre-season with Manchester City in the United States of America, he was opportune to play and scored a superb goal against Sporting Kansas CP. Most of his haters thought his goal against Sporting Kansas CP was a fluke, he repeated the same feat and scored again against Milan. This performance against these two football clubs ignited the interest of his employers
Manchester City Team B 2014/2015
On January 10, 2015, he became a Man City player officially, but his work permit didn't allow him to make his debut appearance for his new club on time until February 2015. For the first match he played for Manchester City team B against Schalke 04 in the UEFA Champions League, he sustained an injury. Another opportunity was given to him to showcase his talent in the FA Youth Cup against Chelsea, but his team was defeated 5 — 2. The next match he scored a vital goal in the 2014/2015 final of the Premier League International Cup.
Manchester City Senior Team 2015 – 2017
After performing exploit with Manchester City team B, Kelechi was promoted to the senior team, and this was how it began. During the Australia pre-season tour, he gave a nice assist to Raheem Sterling and made a wonderful strike against Roma in the 2015/2016 International Champions Cup.
As time progressed, he kept on showing himself as a key player by assisting Raheem Sterling to score the fourth goal against Vietnam National football team. During the last pre-season game for Manchester City, he came in as a substitute and scored a nutcracker goal against VFB Stuttgart. After his impressive display with the Manchester City Senior Team, he became a player with them.
On September 12, 2015, Kelechi came in as a tactical replacement for Wilfred Bony at the Scottish time of the game against Crystal Palace and scored the only goal. After the end of the match Coach, Pep Guardiola was blown away with his outstanding performance, and his entire team celebrated him.
Kelechi gave himself and Manchester City a new year presence by scoring his first hat-trick in his career against Aston Villa and also assisting Raheem Sterling to score a goal. In February 2015, Kelechi scored against Tottenham, and pressed forward by scoring two goals against Southampton in the English Premiership, and he ended the season as the third-highest scorer in Manchester City.
At the beginning of the 2016/2017 season, Manchester City had their first match with Manchester United, Kelechi gave an assist and also score in that same match. After four days, Pep Guardiola brought him as a substitute and he dazzled in the match scoring the last goal for his club against Borrusia Mönchengladbach in a 4 — 0 win.
Within a short time in Manchester City, he has had 10 goals before his 20th birthday. As a result of his excellent performance, he was part of the nominees for the FIFA Golden Boy Award. After the end of the 2016/2017 season, he was signed by Leicester on a 5-year contract for a £25 million fee.
Leicester City 2017 till Present
On October 24, 2017, Kelechi scored his first goal for his new club against Leeds United, and he is the first player in English football whose goal was decided by Video Assistant Referee (VAR). The 2020/2021 season happens to be the best season for him because he has been scoring goals in nearly every match. In March 2021, he was awarded the best Premier League player for the month, and in May 2021, he helped his team to win FA Cup against Chelsea.
International Career
Kelechi Iheanacho has played for Nigeria right from Under-13 upwards. In 2013, he represented his country for the African Under-17 Championship in Morocco. During the competition, he scored a hat-trick against Botswana and dedicated his goals to his late mother. Throughout the tournament, he was a key player scoring six times and providing seven assists for his teammates.
In 2018, he made his debut for the Nigerian senior team for a qualifying match against Eswatini and the match ended 0–0. From then till now, he had played several games at the senior team level. Besides, Kelechi Iheanacho is one of the crucial players for the Nigerian national team.
Conclusion:
Kelechi Iheanacho in his career has scored over 100 goals for both clubs and national team. Besides, he has captured the heart of many Leicester City fans, because after the FA Cup final they were chanting his name outside the stadium. Before this could happen, it takes hard work and dedication to live the dream, and he has kept his game tight by scoring decisive goals for his team.
Top 10 Highest Paid NBA Players in 2021 | Basketball's Top Earners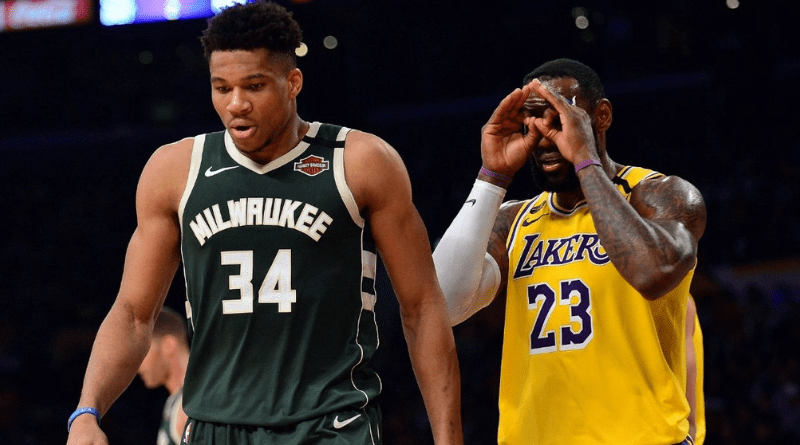 With basketball being synonymous to a religion in America, it is inevitable that the fanatic appeal that this sport generates is matched by an equally humongous payroll to its stars. In this article we have compiled the 10 highest NBA stars in 2021.
The sums that will be given in this article are annual estimates of wages expressed in gross and were accounted by Forbes. These sums take into account income related to franchises and sponsors but do not take into account any contractual bonuses from players.
Want to be a basketball star, learn how to perfectly score a 3-pointer here.
Highest Paid NBA Players in 2021
10. Damian Lillard (Portland Trail Blazers) = $39 million
While he is not among the best paid for his basketball income, his income from sponsors allows Damian Lillard to be among the highest paid basketball players on the planet. The majority of his sponsorship-related income comes from the Gatorade brand and his new drink Bolt24 of which he is the muse.
9. Chris Paul (Oklahoma City Thunder) = $40.1 million
While he has the 3rd biggest salary in the NBA, Chris Paul is not as bankable as other NBA players. Indeed, his 7 million advertising revenue is far from Kyrie Irving's 17 million and Klay Thompson's 15 million. That doesn't stop him from being one of the highest paid players in the NBA.
8. Kyrie Irving (Brooklyn Nets) = $ 43 million
Despite the fact that he is not among the top 10 best paid players for his basketball income, like Damian Lillard, Kyrie Irving is still an icon of global basketball. His 17 million advertising revenue, obtained mainly from Nike and Pepsi, tell its own truth.
7. Klay Thompson (Golden State Warriors) = $ 43.3 million
Injured to the Achilles tendon and absent from the basketball courts since the 2019 playoffs, Klay Thompson continues to sell without even punting a ball. Indeed, with 15 million in advertising revenue, he is one of the highest paid players in the NBA. His XXL contract with the Warriors is the major factor behind his 7th place on this ranking.
6. Giannis Antetokounmpo (Milwaukee Bucks) = $ 49 million
Double MVP at only 26 years old, Giannis Antetokounmpo is already a world icon of this sport. Coming from a very disadvantaged background in Greece, his success and his career did not fail to interest the largest film industries. This is how Disney acquired the rights to make a film about the life of the world-renowned basketball player. Its sponsorship revenues therefore reach the sum of $ 22 million. A quite impressive figure, especially for a non-American.
5. James Harden (Brooklyn Nets) = $ 50 million
James Harden , who recently joined the Brooklyn Nets, is one of the league's most expensive players. Indeed, he has a staggering salary commensurate with his talent. His 17 million advertising revenue makes him the 5th highest paid player in the NBA in 2021.
4. Russell Westbrook (Washington Wizards) = $ 58.1 million
Criticized but also adored, Russell Westbrook is a product and a name that is renowned being marketable, and for good reason. His contract with Nike pays him almost as much as his basketball income. In fact, he makes about 33 million in salary with the Wizards and 25 million in advertising revenue. He is therefore 4th in this ranking.
3. Kevin Durant (Brooklyn Nets) = $ 65.2 million
Considered by some to be the best player of the 2010s, Kevin Durant is also an icon of world basketball. Beyond his Nike-affiliated income, it is his investments in a start-up that allows him to have 34 million income related to sponsorship in 2021. Hats off!
2. Stephen Curry (Golden State Warriors) = $ 74.4 million
While he already has a huge contract with the Golden State Warriors, Stephen Curry is one of the NBA's top earner because he is a most successful businessman. Indeed, with his collaboration with Audible (Amazon) and Unanimous Media, his production company, Stephen Curry already has his post-basketball reconversion. In addition, his contract with Under Armor is another laudable mouth-watering investment. All of his contracts and investments will allow him to earn $ 40 million in non-basketball income in 2021.
1. LeBron James (Los Angeles Lakers) = $ 95.4 million
Here is one of the richest sportsmen on the planet. LeBron James is paid at the height of his importance and legacy to basketball which has immortalised him as a model and icon. All of his qualities make him one of the most bankable products on the planet. The superstar's release of a new Space Jam follows that made with Michael Jordan in 1996.
LeBron James is in a way Jordan's heir for world basketball alongside the illustrious late Kobe Bryant. In any case, LeBron James is selling and his $ 64 million in income besides basketball is proof of that.
Betgaranteed Sure Bets of the Day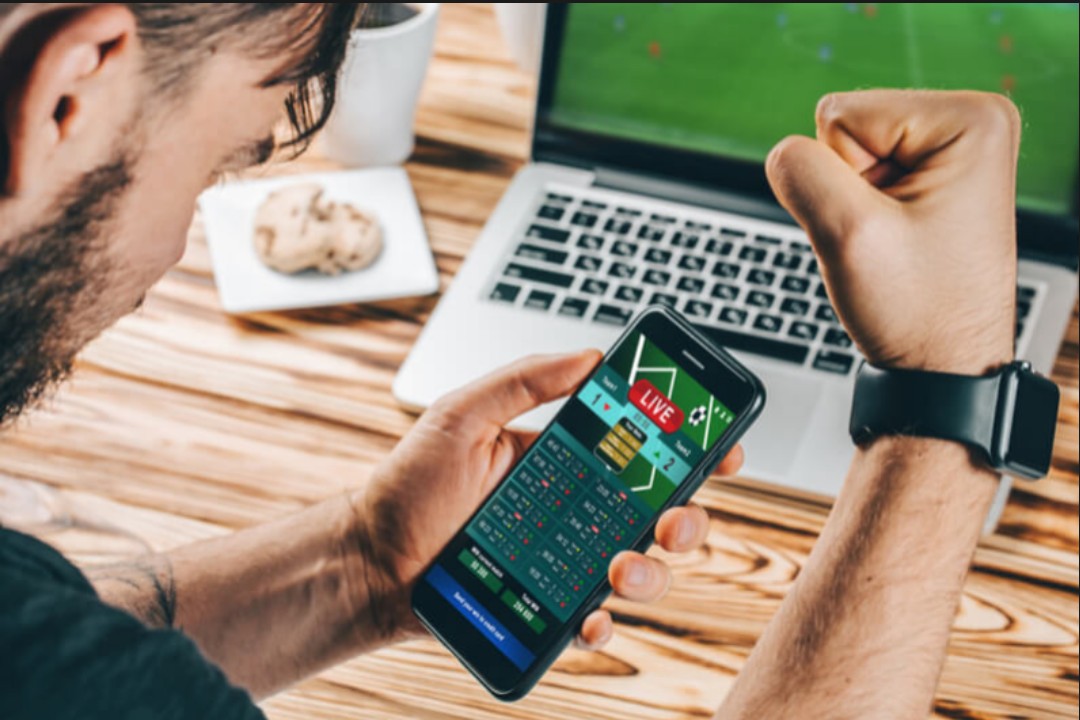 Betgaranteed Sure Bets of the day. Here are our top predictions.
Betgaranteed Sure Prediction For Today, we have 5 accurate football predictions guaranteed to put money in your pocket on a daily basis.
| | | | |
| --- | --- | --- | --- |
| Time | League | Match | Tip |
| 11:00 | IND |  Istiqlol Dushanbe – Khujand | Over 1.5 |
| 13:00 | EST | Vaprus Parnu – Tulevik Viljandi | Over 1.5 |
| 17:00 | INT |   FYR Macedonia – Netherlands | Over 1.5 |
| 18:00 | NOR | Hodd 2 – Fram Larvik | Over 1.5 |
| 18:00 | NOR | Oygarden – Rosenborg B | Over 1.5 |
Football Rules and Regulations You Need to Know in 2021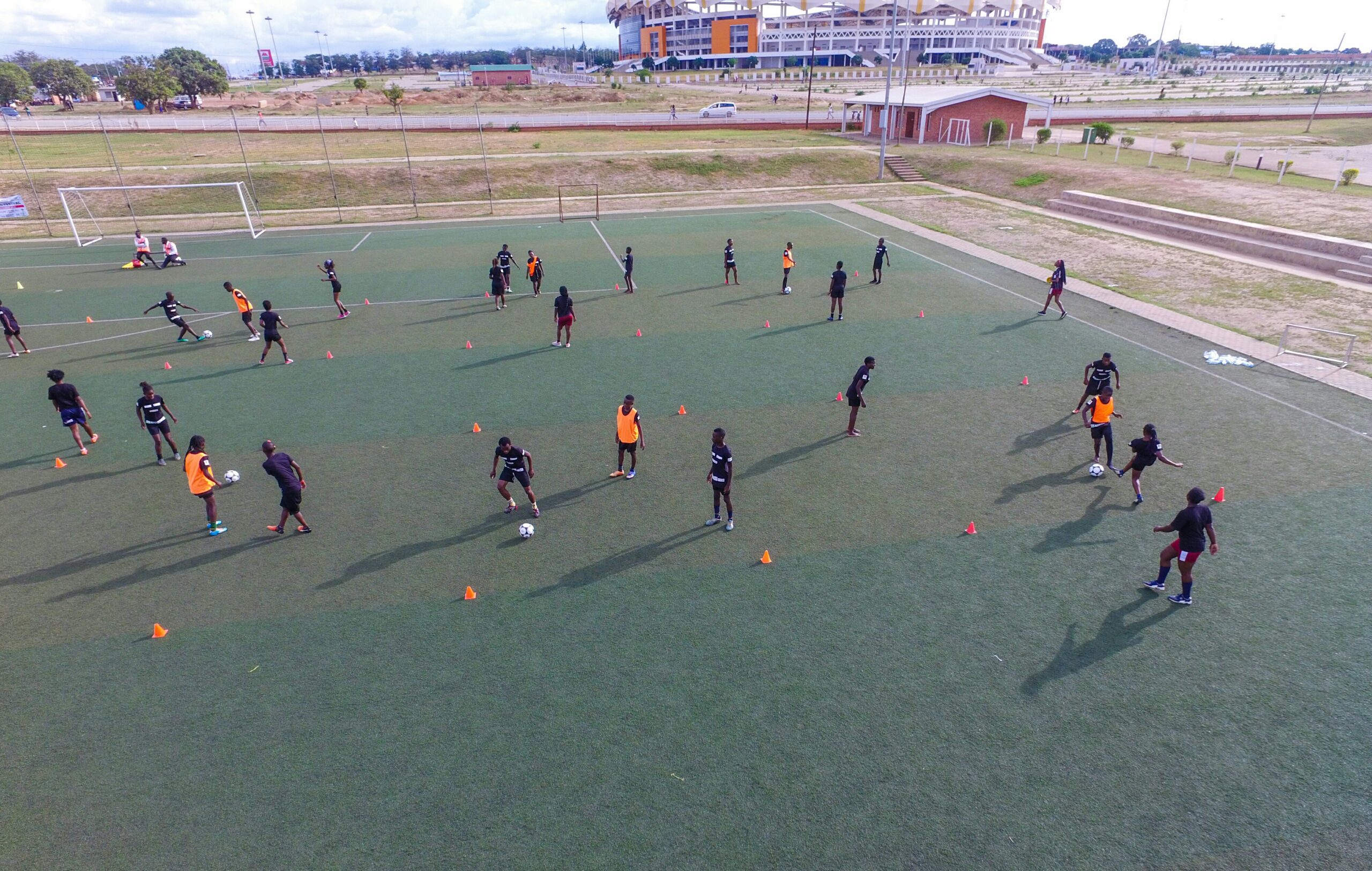 Whether it's a World Cup final, the Premier League or an amateur match, the laws of the game of football are the same at all levels with the primary goal being to maintain fairness in the most popular sport practice in the world.
From offside to the equipment of the players, what are the rules of football?
The first rules and laws of football date back to 1863
It was in 1863 that the first official rules of football were created.
A few years later, in 1886, the International Football Association Board (IFAB) was created. It is made up of the four countries of the United Kingdom of England, Scotland, Wales and Northern Ireland.
The objective of this association is to ensure compliance with the laws of the game.
In 1913, FIFA, the International Federation of Association Football, joined the IFAB.
Safety of participants, integrity of the game, respect, these are the watchwords of the rules of the game.
Revision of the gaming laws by FIFA
In 2016, FIFA carried out a review of the Laws of the Game which resulted in a new official Laws of the Game 2018/2019 document one that governs the practice of football today.
National federations around the world are subject to these rules which have no other purpose than to preserve the spirit of the game.
What are the official dimensions of a football field?
Regarding the dimensions of the field, law 01 of football provides for a length of the touchline between 90m and 120m.
The goal line must be a minimum of 64m and a maximum of 75m. When it comes to international matches, these dimensions increase to between 100m-110m and 64m-75m respectively.
The land must be rectangular. It is divided into two halves marked by a center line. In the middle of this line is a circle with a radius of 9.15 m.
The dimensions of the football goal
Regarding football goals , the distance between the two posts is 7.32 m, while its height stands at 2.44 m.
Regulation of soccer balls
Law 02 of football asserts that the football must be spherical; with a circumference between 68 and 70 cm and a weight between 410 and 450 g at the start of the match.
Balls used in official competition matches must bear one of the following labels: FIFA Quality Pro, FIFA Quality, IMS International Match Standard.
This proves that they have been duly tested.
Rules relating to football teams
Law 03 of football refers to the players and the teams.
Each team must consist of a maximum of eleven players.
No match can continue if one of the teams has less than seven players.
If changes of players are planned, the name of the substitutes must be communicated to the referee before the start of the match.
Law 04 on players' equipment authorises that no participant should wear anything dangerous, such as jewelry.
Mandatory equipment during a football match
Mandatory equipment includes: jersey with sleeves, shorts, socks, shin guards, shoes.
As for the referees, they must have a whistle, a watch of yellow and red cards and a notebook.
Video arbitration assistance is now authorized. For matches where it is implemented (official matches), a viewing room is compulsory.
It houses the video assistant referee as well as the technicians.
Player offside, offside ball: what does the football law say?
Law 09 provides that the ball is out of play in the following two cases:
when it has completely crossed the goal line or touchline
when play has been stopped by the referee.
In all other situations, the ball is in play.
As for the player's offside position, it is declared when any part of the player's body is closer to the opponent's goal line than the ball and the penultimate opponent.
The referee then awards an indirect free kick to the opposing team at the place where the infringement was committed. This is only valid inside the opposition's half.
Faults and improprieties in football
Direct, indirect free kicks and penalty kicks are awarded by the referee following infringements committed during the game. The direct free kick concerns the following situations:
Charge on the opponent
Jump on the opponent
Kick on an opponent, or even an attempt
Pushing an opponent
Hitting or trying to hit an opponent
Tackle an opposing player
Tripping an opponent, or just trying
As for the indirect free kick, it is signaled for the following faults:
Playing in a dangerous way
Obstructing the opponent without contact
Preventing the opposing goalkeeper from releasing the ball from his hands
The faults punishable by a warning, yellow card or red card, relate to the following infractions:
Delaying the resumption of play
Showing blatant disapproval
Deliberately leaving the pitch without the referee's permission
Not respecting the legal distance when taking a corner, a free kick or a throw-in
Adopt unsportsmanlike behavior
Law on Penalty
A penalty kick  is awarded in the following cases:
If the player commits a fault punishable by a direct free kick in his own penalty area
If the player commits an offense punishable by a direct free kick outside the field and within the framework of the game
When taking the penalty shoot-out, all players other than the shooter and the goalkeeper must be at least 9.15m from the penalty spot and outside the penalty area.
The Football Goal
Finally, since playing football means scoring goals, Law 10 of football provides that a goal is scored when the ball has completely crossed the goal line between the posts and under the crossbar.
The winning team is the one that has scored the most goals. Otherwise, the match is declared a draw