Jorginho again as Chelsea lose to Arsenal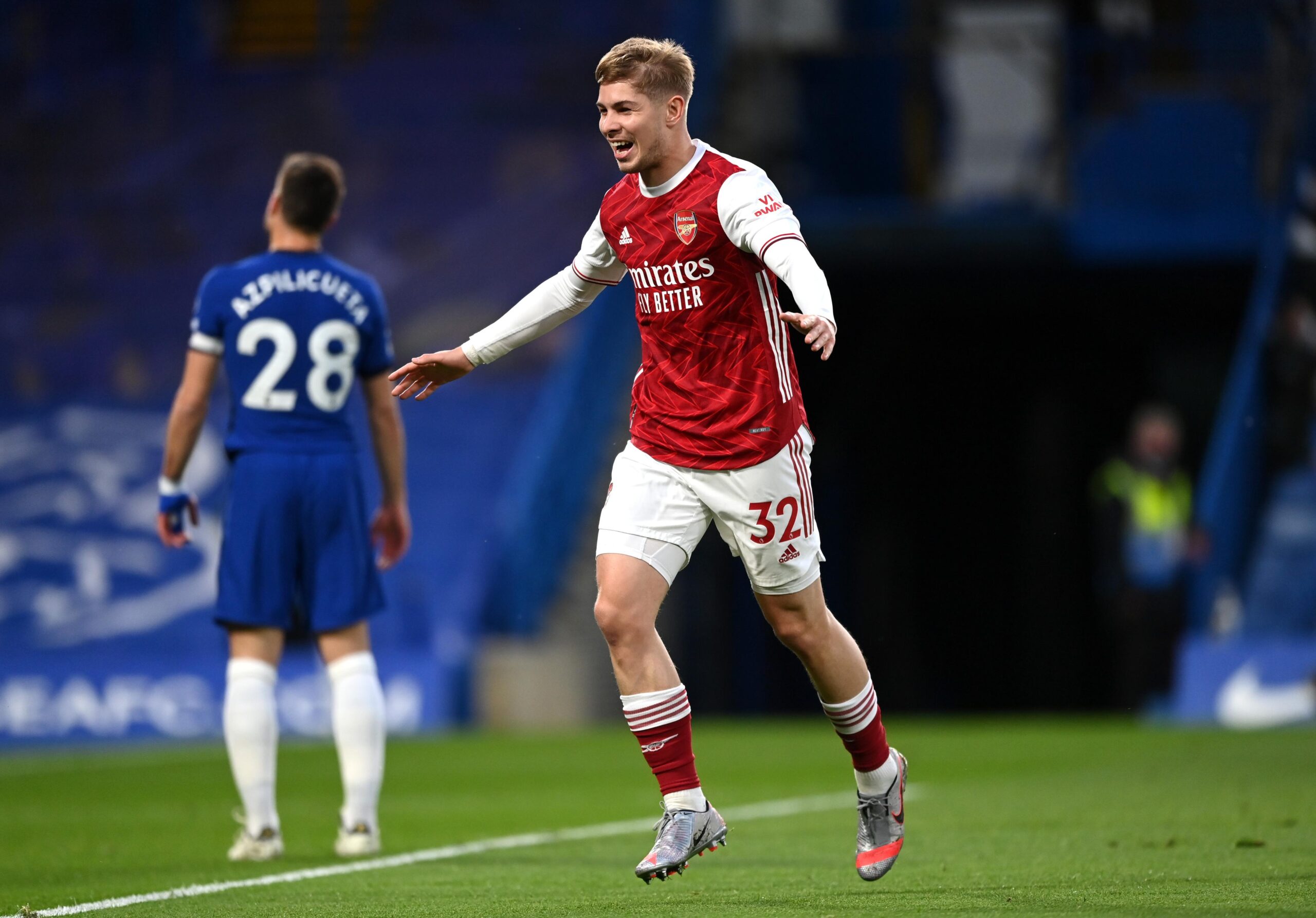 Chelsea played host to Arsenal today in the premier league in the Matchday 36 of their premier league games and unlike what many predicted, it was a win in favour of Mikel Arteta's Arsenal side.
The Blues started on a good note, and it seemed like it would be a routine win after Kai Havertz was left to run against the keeper in a one on one position. The former Bayer Leverkusen man would miss the sitter.
Chelsea who had a lot of changes to the side that beat recently crowned champions Manchester City, saw Gilmour start in place of Kante, Zouma in place of Rudiger and Pulisic in place of Timo Werner.
The Blues who came confident were all of a sudden finding it hard to play very well against Arsenal and all hell was let loose when Jorginho sent a back pass to the open net with Kepa Arizaballaga making a difficult save to keep the ball as far as Aubameyang who kept his composure to lay an assist for Smith-Rowe who clinically slotted the ball in the bottom corner.
Chelsea would play all they could but the equaliser would not come. Christian Pulisic though scored for Chelsea with the offside flag chalking it off. Olivier Giroud who has scored in an average of every 48 minutes, would hit the bar with a couple of misses.
Though Chelsea pressed hard and were the better side, Arteta's Arsenal would defend with their lives and secure the win to keep their chances of qualifying for European football alive.
Thomas Tuchel still has a lot of work to do with this his team, but it's now time to focus on the FA Cup which is already here.
Eric Bailly Biography and Everything You Need to know.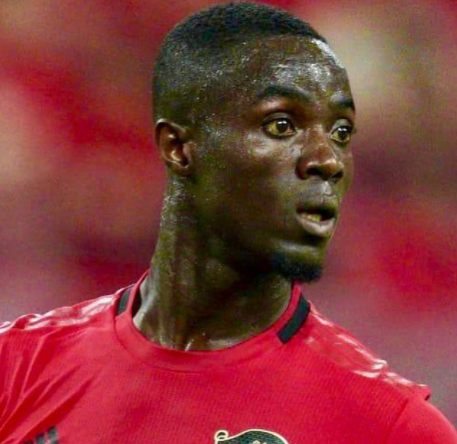 Eric Bertrand Bailly is an Ivorian professional footballer who is currently playing his trade with Manchester United and plays for the Ivory Coast national team. On April 12, 1994, he was born in Bingerville, Ivory Coast.
While growing up in the suburb of Bingerville, Eric Bailly had already played football with his peers at the age of seven while also attending his primary school. As a kid, Eric Bailly desired to become a world-class footballer like his idol, Didier Drogba.
After his primary education, he worked in a telephone box office as a manager in Abidjan. As his passion was in football, Eric Bailly decided to quit his job to pursue his football career. Eric started playing for several grassroots teams in his hometown until Luck shone on him when scouts scouted him from Español during a youth tournament he participated in, in Burkina Faso in 2011.
Personal Life 
Eric Bailly is currently married to his childhood sweetheart Vanessa Troupah, who stood by him during his days of financial incapability. The two lovebirds tied the knot in 2016 following his £30 million moves to Manchester United, and the couple currently live in Manchester.
The union of Eric and Vanessa is blessed with two children. Eric Bailly is old-fashioned, but he still manages to cruise around town with some exotic cars. Jaguar, Ferrari, and a Range Rover are among his fleet of exotic cars.
Career
Before joining Villarreal, Bailly began his professional career with the Spanish club Español. The 6 ft 2 in a tall defender, who is known for his aggressiveness and composure on the ball, spent four years at Español before sealing a move to the Yellow submarine of Villarreal in 2015.
Eric played 35 games for Villarreal as he became an integral part of the club through his stellar performances, which made the club a force to reckon with in the Spanish La Liga. Impressed with his excellent performance
Manchester United signed him in June 2016 after spending two seasons with the club. Ivory Coast won the Africa Cup of Nations in 2015 with the help of their international debut.
It can only be assumed that Eric Bailly's net worth would be a huge sum in the African community, given his status in the football world.
So far, Eric Bailly has played 70 games for the red devils of Manchester United and has won the Community Shield and Carling Cup, now known as Carabao Cup. Though beset with a series of injuries in recent years, Eric Bailly is always at the top of his game when he is fit.
His colleagues call him "The Beast" due to his size. All of us can see why! If necessary, the aggressive defender may operate as a right-back or a center-back.
At the international level, he has represented Ivory Coast 43 times. He also helped his country claim the 2015 Africa Cup of Nations held in Guinea.
On December 29, 2014, Bailly was included in Hervé Renard's 23-man squad for the 2015 Africa Cup of Nations. He made his international debut on the 11th January 2015, in a friendly against Nigeria, and featured in all six matches during the competition as his side were crowned champions.
Eric Bailey, who established himself as an integral part of the Ivory Coast national team squad, was selected for the 2017 Africa Cup of Nations 2017, held in Gabon. He featured in all the group stage matches.
As a result of the knee injury he sustained, he had to withdraw from international duty in 2019, as Ivory Coast was preparing to participate in the 2019 Africa Cup of Nations.
At the ongoing 2021/2022 Africa Cup of Nations held in Cameroon, the commanding defender, Eric Bailly, represents his home country and has helped the team pull through to the round of 16 scheduled to be played on January 23, 2022.
Honors
Manchester United
EFL Cup: 2016–17
FA Community Shield: 2016
UEFA Europa League: 2016–17; runner-up: 2020–21
Ivory Coast
Africa Cup of Nations: 2015
Individual
CAF Team of the Year: 2016, 2017,2018
UEFA Europa League Squad of the Season: 2016–17
IFFHS CAF Men's Team of the Decade 2011–2020
Conclusion
Indeed football has proven to be one of the most lucrative sports in the world. In this biography of Eric Bailly, we have seen that success does not come easy; it takes hard work, focus, and dedication, as well as the support of those who believe so much in you, as in the case of Eric Bailly's wife, Vanessa Troupah.
Top Ten Highest Paid Footballers in English Premier League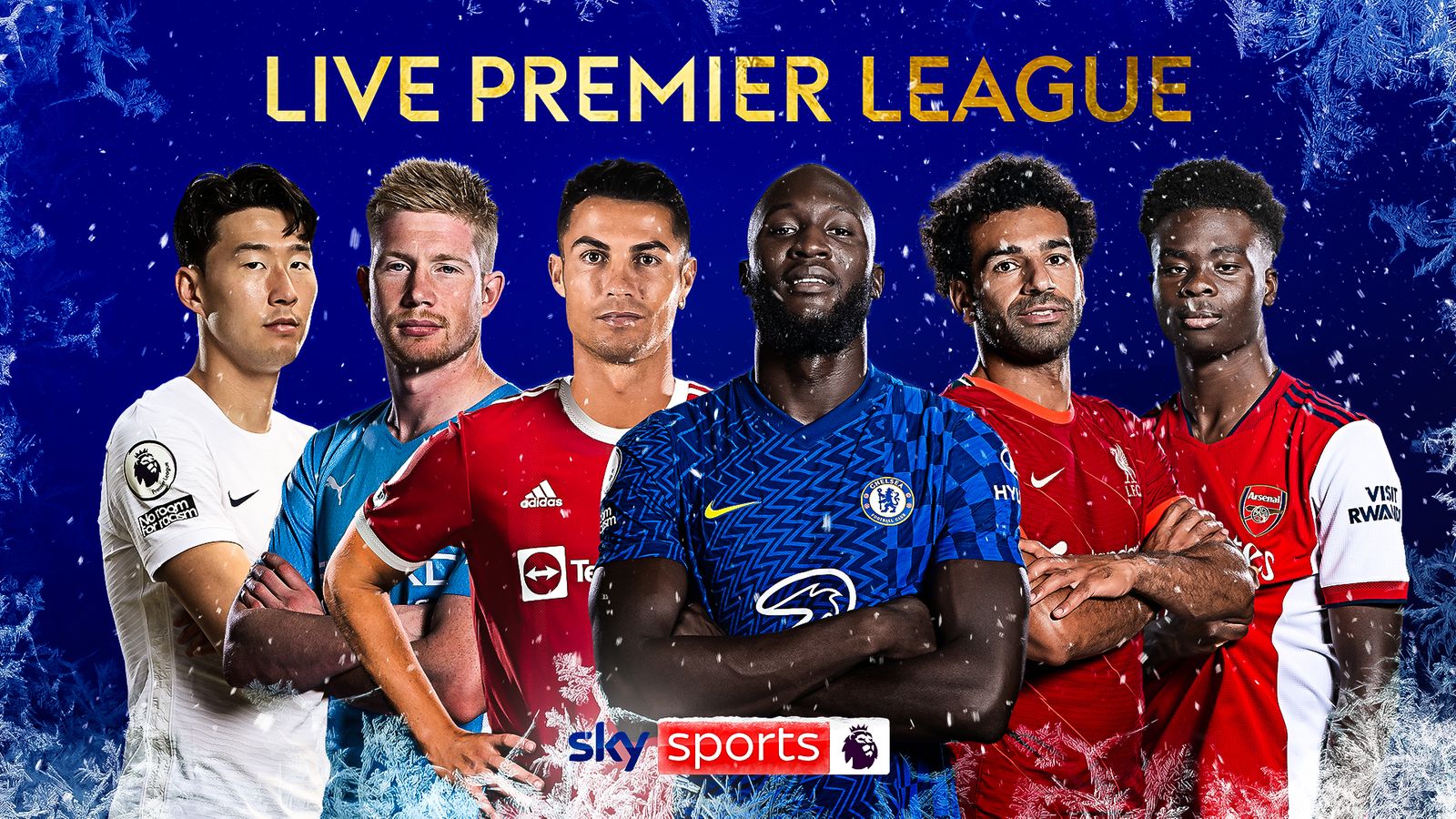 The English Premier League has always been English football. Matches are contested by 20 teams, each team playing 38 matches during the season from August through to May. Before diving into this list, it's important to know that these figures are not net worth as they include transfer fees and agent fees.
Without any doubt, our list of top 10 highest paid premier league football players is a matter of interest among soccer fans if you put yourself in the class of people who love to watch the premier league and want to know about the football players who receive the highest salary from their respective clubs.
This year, the average salary for a top-flight player is £2.7 million a year. With so much talent on display, it's unsurprising that some of the league's best players are making huge sums of money. Here are the top ten of highest-paid players in the Premier League this past year.
---
10. Paul Pogba – £290,000
Pogba is undoubtedly one of the virtuosos in the English Premier League, and he is very creative and skillful with an eye for the goal. This player is one of the highest-paid player in Manchester united, earning more than other players except David De Gea.
Last season, he had a tough season as he was plagued by an ankle injury that left him out for almost the entire season. The French midfield maestro earns £290,000 a week, has been at his best for the Red Devils and has lived up to his lavish weekly wage.
9. N'golo Kante – £290,000
The french footballer plays for the France national team and Chelsea FC , being one of the most valued midfielders in Chelsea.
He is known for his clean tackles, stamina, and ability to run long distances, as well as his ability to reclaim the ball.
With a total of 197 appearances, ten goals, and 12 assists, it's no surprise that his weekly salary of £290,000 places him among the ten highest-paid players in the EPL.
---
8. Raheem Sterling – £300,000
Raheem Sterling is also one of the highest paid footballers in the English Premier League. He is very sensational and indispensable to Man City and its gameplay.
Due to the absence of Aguero who recently retired from active football, sterling has taken over and who undoubtedly rewarded Guardiola for his confidence. Paid players in the EPL.
He won numerous titles with City and his best season was the 2018-19 season, in which Sterling and City won all four domestic trophies in a dominant fashion. A feat never before achieved by any team in England.
So far, Sterling has made a total of 294 appearances, 97 goals, and 51 assists.
7. Jack Grealish – £300,000
It might be surprising to see the Aston Villa icon as one of the highest-paid footballers in the EPL. Interestingly, he is in the high ranks of Manchester City's player salary.
Grealish joined Aston Villa at the age of six and made his debut for the club in May 2014 on loan from Notts County. Jack Grealish currently has a total of 100 appearances, 16 goals, and 17 assists.
Heading for one of the top EPL clubs, Manchester City, he earns £300,000 a week and is in the top ten highest-paid footballers in the English Premier League.
6. Romelu Lukaku – £325,000
Romelu Menama Lukaku Bolingoli is a Belgian professional footballer who now plays as a striker for Premier League club Chelsea and the Belgian national team.
Lukaku started his senior club career with Anderlecht, where he won a Belgian Pro League title and finished as the league's top scorer.
So far, Lukaku has scored 251 goals in 508 appearances in his career. He has also netted 64 times in 98 appearances for Belgium and is currently the country's all-time top scorer.
5. Raphael Varane – £340,000
Raphaël Xavier Varane is a French professional footballer who plays as a central defender for Manchester United FC, one of the richest football clubs in the world, and the French national team.
Manchester United is delighted to announce the signing of Raphael Varane, keeping him at the club until June 2025 with a weekly salary of £340,000.
When he arrived at the club, he said: "I want to impress her, and I will do everything I can to be a part of this club's illustrious history."
Varane, 28, is one of the most decorated players in world football and has collected more than 19 trophies in his career to date, including four Champions Leagues, three Spanish titles, and the 2018 World Cup.
4. Jadon Sancho-£350,000
Jadon Malik Sancho is an English professional footballer who plays as a winger for Premier League club Manchester United and the England national team.
Sancho is a highly technical, creative player. He is known for his trickery, pace, and use of feints in one-on-one situations.
He was born on March 25, 2000. He scored 50 goals and provided 64 assists in four seasons with Borussia Dortmund. England International was part of the squad that reached the Euro 2020 final.
Jadon Sancho said: "I will always be grateful to Dortmund for giving me the chance to play in the first team, although I always knew I would return to England one day. Today he is one of the highest-paid players in EPL.
3. David de Gea – £375,000
The highest-paid players in the EPL – David De Gea
Guess who is third on the list of highest-paid players in the English Premier League?
Manchester United and Spain striker David de Gea, who has made over 300 appearances for the Red Devils since 2011.
Considered one of the best goalkeepers in Europe, De Gea, who currently earns £375,000 a week, is currently the highest-paid player in the EPL 2021.
He is one of the reasons why football fans go to the best betting sites to bet that his team will win. He helped the Red Devils to the UEFA Europa League, Carling Cup (now Carabao Cup), and Community Shield in 2016 under Jose Mourinho.
Lately, however, he's been struggling to keep up with the good work he's known for, but he hasn't found his form.
David De Gea had previously been linked with a move to Real Madrid in Spain, but the deal fell through as he was locked into a lucrative deal that saw his weekly salary rise to £375,000.
2. Kevin De Bruyne £400,000
Kevin De Bruyne is considered one of the best midfielders in Europe and the Premier League.
He has great shooting power, locates assists, and has an eye for goal, having been the Premier League assists leader last season.
He currently earns £400,000 a week, which puts him second on the list of highest-paid players in the EPL.
So who is the highest-paid footballer in the English Premier League?
1. Cristiano Ronaldo – £510,000
Cristiano Ronaldo is currently the highest-paid player in the English Premier League. He earns £510,000 a week.
A five-time Ballon D'or winner, Cristiano has won more than 30 major trophies in his career to date, including five UEFA Champions League titles, four FIFA Club World Cups, seven European league titles in England, Spain, and Italy, and the UEFA European Championship for his native Portugal.
Cristiano is the first player to win league titles in England, Spain, and Italy. He was also Serie A's top scorer last season and won the golden boot at the European Championship this year.
During his first stint at Manchester United, he scored 118 goals in 292 games.
To anybody playing Fantasy Premier League, the top ten highest paid players in premier league 2022. From this list, you'll be able to establish your team's net worth by 2020 as well as get suggestions on which player you should sign. This list was compiled using the current highest paid players of premier league 2019. The names on this list are:
Top 10 Best football leagues in the world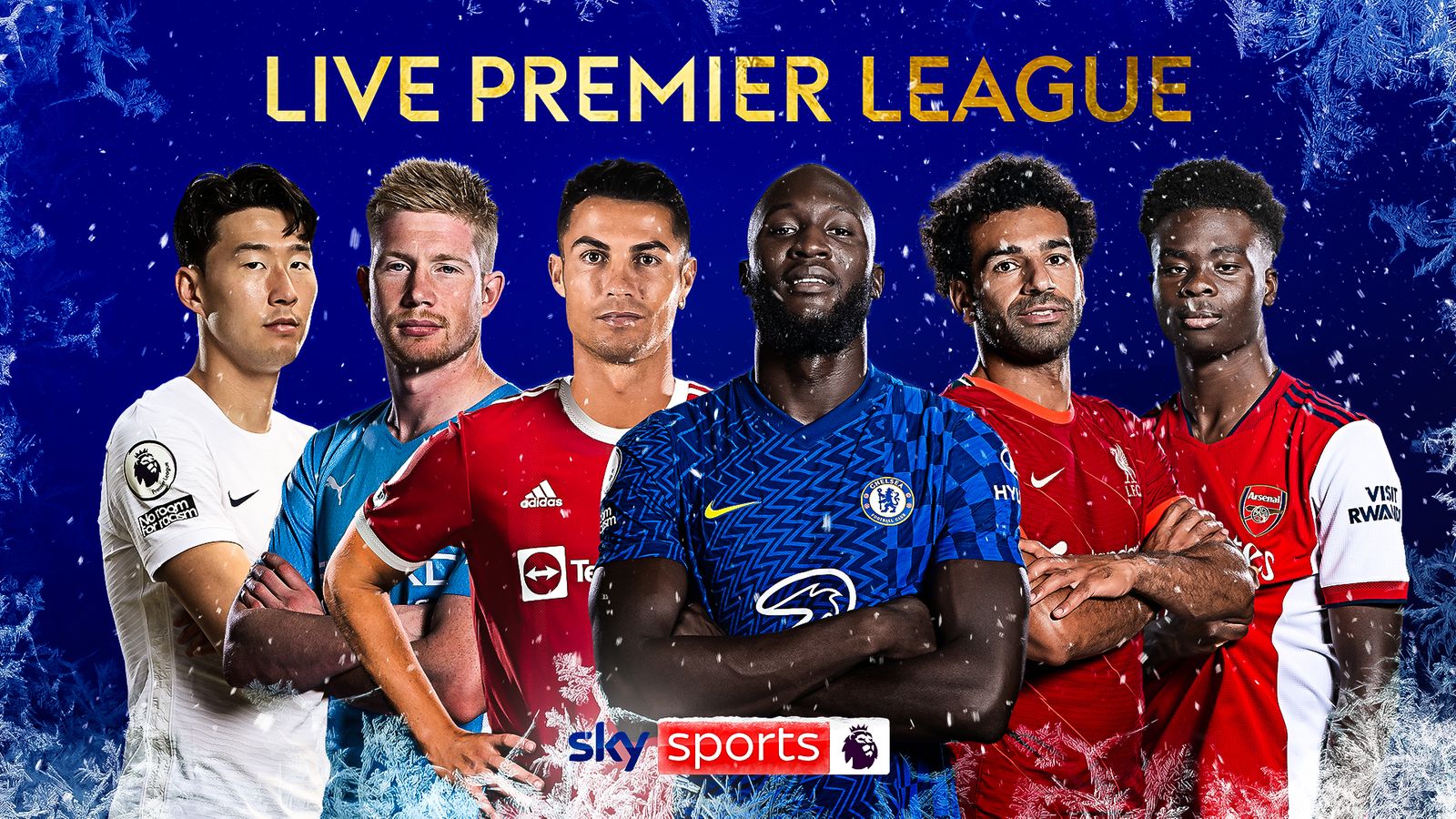 Football is one of the greatest sport in the world, uniting different nations and bringing joy to the world. As a sport, football has developed in very many countries, and thus we have so many different leagues and competitions played all over the world.
They are also being broadcast on television for people who are not able to travel to those countries to watch the match live. Football has generated many great players and also income to many individuals. They are nothing as interesting as being paid for what you enjoy doing.
We have so many leagues in the world, and some of these leagues are more preferable to others and have more viewers than others. Below is a list of top football leagues in the world.
10. Chinese Super League
Taking the number 10 position in our list is the Chinese super league. The league started entering the limelight after they started offering huge contracts and attracting huge players from Europe. In Asia, the Chinese league has the highest football attendance in the stadiums, recording more than a million viewers all over the world. The league involves 16 teams, and the reigning champions are Jiangsu Suning.
9. Eredivisie
This league is being played in Netherland, and they are always known for bringing up young and very good players into the world of football. This league has an average attendance of 18100 in the stadium and recently recorded 1.2 million viewers worldwide. However, the average viewership is less due to the low popularity of the rest of the teams.
8. Brasileiro Serie A
This is the first division league in brazil and is the most-watched league in brazil. This league has huge popularity in Europe because the league is known to produce incredible young stars, like the famous Neymar Jr. Vinicius Jr, and more have come to Europe from the league. Palmeiras is known to be the most successful club because of its nine trophies, and the reigning champions are Flamengo. The league recorded a good amount of 43,458 attendance and viewership of 1.4m across the globe.
7. Bundesliga
This is one of the most-watched leagues in the world. The Bundesliga is known for its attacking gameplay and scoring of many goals. Bayern Munich is the most successful team here, winning the title 9 years straight and recording a total of 31 wins.
Adding to being one of the most-watched leagues in the world, it also records a 43,458 average attendance, being one the best-supported leagues by fans. It also has an average viewership of 361,000 per game reaches over 1.7m households.
6. Major League soccer M.L.S.
Major League Soccer is the premier league competition in the United States of America. The division has 27 teams in it, divided into Eastern and Western conferences because of the size of the country. Columbus Crew is the raining champions, while Los Angeles Galaxy has the highest amount of titles, recording five titles. Average stadium attendance currently stands at 21,310. It has had about 2m viewers per game in recent times, making it one of the most-watched football leagues in the world.
5. Serie A
This is the first division of the Italian footballing society, and this league has iconic clubs like AC Milan, Inter Milan, Juventus, and more. The league recorded over 24.7k average viewers from the stadiums and reached over 2m viewers, and this was recorded when the G.O.A.T. Cristiano Ronaldo was playing in the competition. Juventus have won the league 36 times, and Inter Milan is the reigning champions of the competition.
4. Liga Apertura
Surprisingly, the first division league in Mexico called the Liga MX Apertura goes one step ahead of the Italian league and is the strongest North American football league. It is said to have a close resemblance to Spain and Brazil in the style of gameplay. Club America is the record title winner with 13 trophies, while CD Cruz Azul is the defending champion of the competition. With records and stats from official bodies, the league records an average attendance of 25,557 people. The T.V. viewership of the competition has observed a rise lately, reaching 3.7m households overall.
3. French Ligue 1
The French Ligue 1 is famously known for the financial imbalance of the P.S.G. team being able to bring in big names and have dominated the league for many years now, and it is also known to be one of the most-watched matches in the world. Before the P.S.G. team was taken over by rich owners, the league was very competitive and unpredictable. Interestingly, AS Saint Etienne remains the most successful club with ten league titles, followed by P.S.G. and Olympique de Marseille, who have nine each. L.O.S.C. Lille is the defending champions after winning it last season. The average stadium attendance is 22,484, coupled with 10.5m viewers per game worldwide. Ratings for the league skyrocketed after the arrival of the G.O.A.T. Lionel Messi.
2. La Liga
This is the second most-watched league in the world. This league includes legendary clubs like Real Madrid and F.C. Barcelona. These clubs have dominated this league over the years and always taking turns in winning the title.
The league has the greatest football clash in the world, known as the El Classico. The Los Blancos are the most successful club in the league's history, winning it 34 times. Atletico Madrid is the reigning champions of the competition, which enjoyed 76m viewers per game last season.
1. Premier League
This is the number one watched league in the world and recording a huge amount of viewers worldwide. This is the toughest league in the world. Every top player coming to the English league always concludes that it's the toughest. Some notable clubs that play in the league, like Manchester United, Manchester City, Arsenal FC, Chelsea FC, Liverpool FC, and Tottenham Hotspur, bring in millions of viewers every year.
The league records a huge attendance of 38,181 people, reaches 643m viewers per game, and has a worldwide television audience of over 3.2 billion people. Manchester United has won the competition 20 times, more than any other team.
Conclusion
Believe it or not, a lot of people don't know which is the best football league in the world. Everyone wants to play and watch good games, so we decided to compile a list of the top ten best football leagues in the world currently.