New Chelsea Kit For Next Season Have Surfaced Online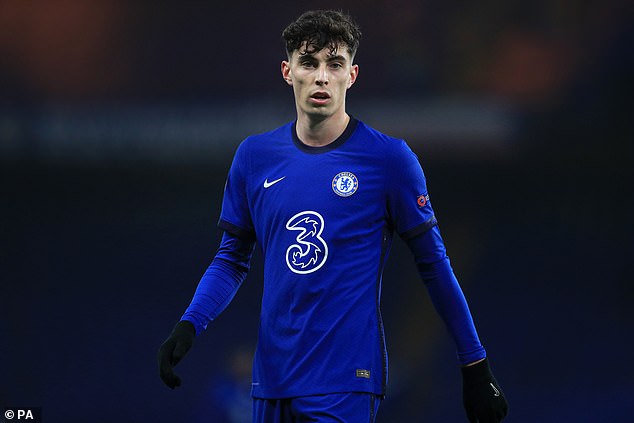 Chelsea's kit for the 2021-22 season has been 'leaked', with a design showing a striking zig-zag pattern on the body of the shirt.
The Blues new kit looks to have kept the base design of the current 2019-20 version, only for a couple of tweaks.
The current kit, made by Nike, is an all blue and tidy design with navy trim on the collar and sleeve – and this kit has kept the usual blue as the dominant colour but with verticle lines arrowing down.
In another departure from this season, we can see a V-neck and a yellow Nike logo on the left-hand side.
Also seen in the leaks was a new PSG kit – which doesn't differ too much from the French outfit's usual design.
The PSG 'leaked' shirt is a tidy design that appears to be manufactured by the Jordan brand, while Tottenham (R) appear to be returning to an all-white kit.

Full Biography of Kelechi Iheanacho – Everything You Need to Know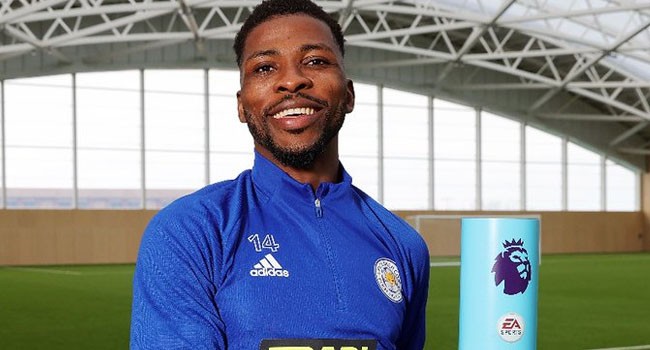 Kelechi Iheanacho happens to be one of the biggest talents from Africa. He has got to the world stage as a result of his passion for the game. At some point in his life, he went through some challenges, and never for once gave up on his goals. Two things have kept him going, and they are consistency and persistency. Presently, he has made several appearances for both his clubs and country.
The truth is anyone can make it as long as they determine to put in the required work. Kelechi has achieved success through the sweat of his brow, and it has shown on his game either for his club or country. Within a short time of showing his talent, he has won the hearts of many fans. Most people got to know him through his dribbling, and goal-scoring prowess at a young age.
Kelechi Iheanacho was born on October 3, 1996, in Owerri, Nigeria. He started his football journey by joining a youth academy known as Taye Academy, and from there he developed his skills and gained more experience in the round leather game from 2011 to 2014. Although his father was a petty trader who was trying to make ends meet, he was so focused on his dream.
Furthermore, he was among the Nigeria squad that emerged winner of the FIFA under 17 world cup held in the United Arab Emirates. At the grand finale, he was extraordinary throughout the 90 minutes of the football match and also helping his team win Mexico with a high scoreline of 3–0. In 2015, he was part of the under 20 world cup held in New Zealand, and also made his debut from the Nigerian senior team.
---
Club Career
The Nigerian prodigy "Kelechi Iheanacho" has made a good name for himself after winning some accolades – under 15 World Cup, and golden player of the tournament. In 2014, several clubs had their eyes on him such as FC Porto, Arsenal, Sporting CP, Manchester City, etc. Luckily for him, he signed a pre-contract football agreement with Man City for which he intended to sign for the club on his birthday date (October 18).
Kelechi was outstanding during his time at Manchester City. During the 2014/205 pre-season with Manchester City in the United States of America, he was opportune to play and scored a superb goal against Sporting Kansas CP. Most of his haters thought his goal against Sporting Kansas CP was a fluke, he repeated the same feat and scored again against Milan. This performance against these two football clubs ignited the interest of his employers
Manchester City Team B 2014/2015
On January 10, 2015, he became a Man City player officially, but his work permit didn't allow him to make his debut appearance for his new club on time until February 2015. For the first match he played for Manchester City team B against Schalke 04 in the UEFA Champions League, he sustained an injury. Another opportunity was given to him to showcase his talent in the FA Youth Cup against Chelsea, but his team was defeated 5 — 2. The next match he scored a vital goal in the 2014/2015 final of the Premier League International Cup.
Manchester City Senior Team 2015 – 2017
After performing exploit with Manchester City team B, Kelechi was promoted to the senior team, and this was how it began. During the Australia pre-season tour, he gave a nice assist to Raheem Sterling and made a wonderful strike against Roma in the 2015/2016 International Champions Cup.
As time progressed, he kept on showing himself as a key player by assisting Raheem Sterling to score the fourth goal against Vietnam National football team. During the last pre-season game for Manchester City, he came in as a substitute and scored a nutcracker goal against VFB Stuttgart. After his impressive display with the Manchester City Senior Team, he became a player with them.
On September 12, 2015, Kelechi came in as a tactical replacement for Wilfred Bony at the Scottish time of the game against Crystal Palace and scored the only goal. After the end of the match Coach, Pep Guardiola was blown away with his outstanding performance, and his entire team celebrated him.
Kelechi gave himself and Manchester City a new year presence by scoring his first hat-trick in his career against Aston Villa and also assisting Raheem Sterling to score a goal. In February 2015, Kelechi scored against Tottenham, and pressed forward by scoring two goals against Southampton in the English Premiership, and he ended the season as the third-highest scorer in Manchester City.
At the beginning of the 2016/2017 season, Manchester City had their first match with Manchester United, Kelechi gave an assist and also score in that same match. After four days, Pep Guardiola brought him as a substitute and he dazzled in the match scoring the last goal for his club against Borrusia Mönchengladbach in a 4 — 0 win.
Within a short time in Manchester City, he has had 10 goals before his 20th birthday. As a result of his excellent performance, he was part of the nominees for the FIFA Golden Boy Award. After the end of the 2016/2017 season, he was signed by Leicester on a 5-year contract for a £25 million fee.
Leicester City 2017 till Present
On October 24, 2017, Kelechi scored his first goal for his new club against Leeds United, and he is the first player in English football whose goal was decided by Video Assistant Referee (VAR). The 2020/2021 season happens to be the best season for him because he has been scoring goals in nearly every match. In March 2021, he was awarded the best Premier League player for the month, and in May 2021, he helped his team to win FA Cup against Chelsea.
International Career
Kelechi Iheanacho has played for Nigeria right from Under-13 upwards. In 2013, he represented his country for the African Under-17 Championship in Morocco. During the competition, he scored a hat-trick against Botswana and dedicated his goals to his late mother. Throughout the tournament, he was a key player scoring six times and providing seven assists for his teammates.
In 2018, he made his debut for the Nigerian senior team for a qualifying match against Eswatini and the match ended 0–0. From then till now, he had played several games at the senior team level. Besides, Kelechi Iheanacho is one of the crucial players for the Nigerian national team.
Conclusion:
Kelechi Iheanacho in his career has scored over 100 goals for both clubs and national team. Besides, he has captured the heart of many Leicester City fans, because after the FA Cup final they were chanting his name outside the stadium. Before this could happen, it takes hard work and dedication to live the dream, and he has kept his game tight by scoring decisive goals for his team.

JayJay Okocha Biography, History and Networth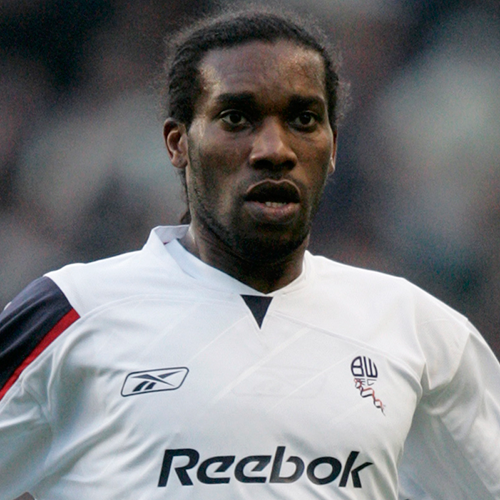 Augustine Azuka Okocha, popularly called JayJay Okocha, was born August 14, 1973, in Enugu, Enugu state. He is a Nigerian footballer who played as a midfielder and is often argued to be the best footballer to come out of Nigeria. Jay Jay is known for his creativity, technique, dribbling skills and tricks, specifically, the stepover.
Jay Jay Okocha's parents hail from Delta State, Nigeria and the name 'Jay Jay' was originally his older brother's name, however, it stuck with Augustine because he began the love for football playing on the streets just like other football legends. In 1990, he joined Enugu Rangers. In his time at the club he produced many spectacular displays including one where he rounded off and scored a goal, against experienced Nigerian goalkeeper William Okpara in a match against BBC Lions Later that year, he went on holiday to West Germany.
Germany had just won the 1990 FIFA World Cup, and the purpose of his travel was to watch the German league Football. His friend Binebi Numa played for a team in Germany as well. His golden ticket came when he accompanied Binebi to training one morning and was asked to join in.
The Neunkirchen coach, impressed with Okocha's skills, invited him back the next day before offering him a contract. The Nigerian Maradona rose to fame when he started playing for a German team, Eintracht Frankfurt in December 1991.
In his international career, Jay Jay went on to play for Turkish team Fenerbahçe, French side Paris Saint-Germain, Bolten Wanderers and Hull City.
Jay Jay Okocha made his debut for Nigeria playing at the 1994 FIFA World Cup qualifier where the team lost 2 – 1 to Ivory Coast in 1993. It wasn't until the second game in 1994, a 4 – 1 win against Algeria before he became a Nigerian favourite.
He assisted the team to great victory and being nicknamed the dream team by Nigerian press. Because of his impressive career, Jay Jay has three international honours and nine club honours. In 2003 and 2004, BBC gave him the title of the African Footballer of the Year. 20 years career in top teams is a great confirmation of his skill. On February 21, 2015 Okocha was elected Chairman of the Delta State Football Association.
The loving husband of Nkechi Okocha and father did not only spend his youth playing football, the successful player has some investments to his name. In retirement, Jay Jay has made investments to set him up for life. He is the brain behind relaxation spot and nightclub formerly known as Club 10 in Victoria Island.
Jay Jay Okocha heads conglomerate, Jay Jay Okocha Group, West Africa Ltd. The umbrella company has its branches in various business which include bars, restaurants, building development, football management, sale of electronics, the supply of security equipment and staff, road construction, importation of cars, wine and a currency exchange office. Jay Jay's club gained a credible reputation amongst others. Just like the average Igbo man, Okocha's strength is in business.
As at 2015, Jay Jay Okocha was estimated to be worth a whopping $150 million, ranking him in the top 10 richest football players in Africa. The star is said to have many houses which are top secret, and luxurious cars to his comfort. For his wive's 40th birthday the soccer star gifted her a white, Mercedes Benz, G-Wagon rumoured to cost N23million. It is not certain if his net worth took a huge blow due to the economic downturn, however, what is certain is the Jay Jay Okocha is a legend and one of the greatest Nigerian's to ever grace the football pitch.
Football is the game of champions, a game that unites the world. Football is a game and Jay Jay Okocha is the entertainer. The man has done well for himself and his family. The star continues to wax on stronger, staying relevant in the world of football. Highly respected, Jay Jay Okocha is a hero in his field and champion of the football world.

Cristiano Ronaldo reaches 100 goals in Italy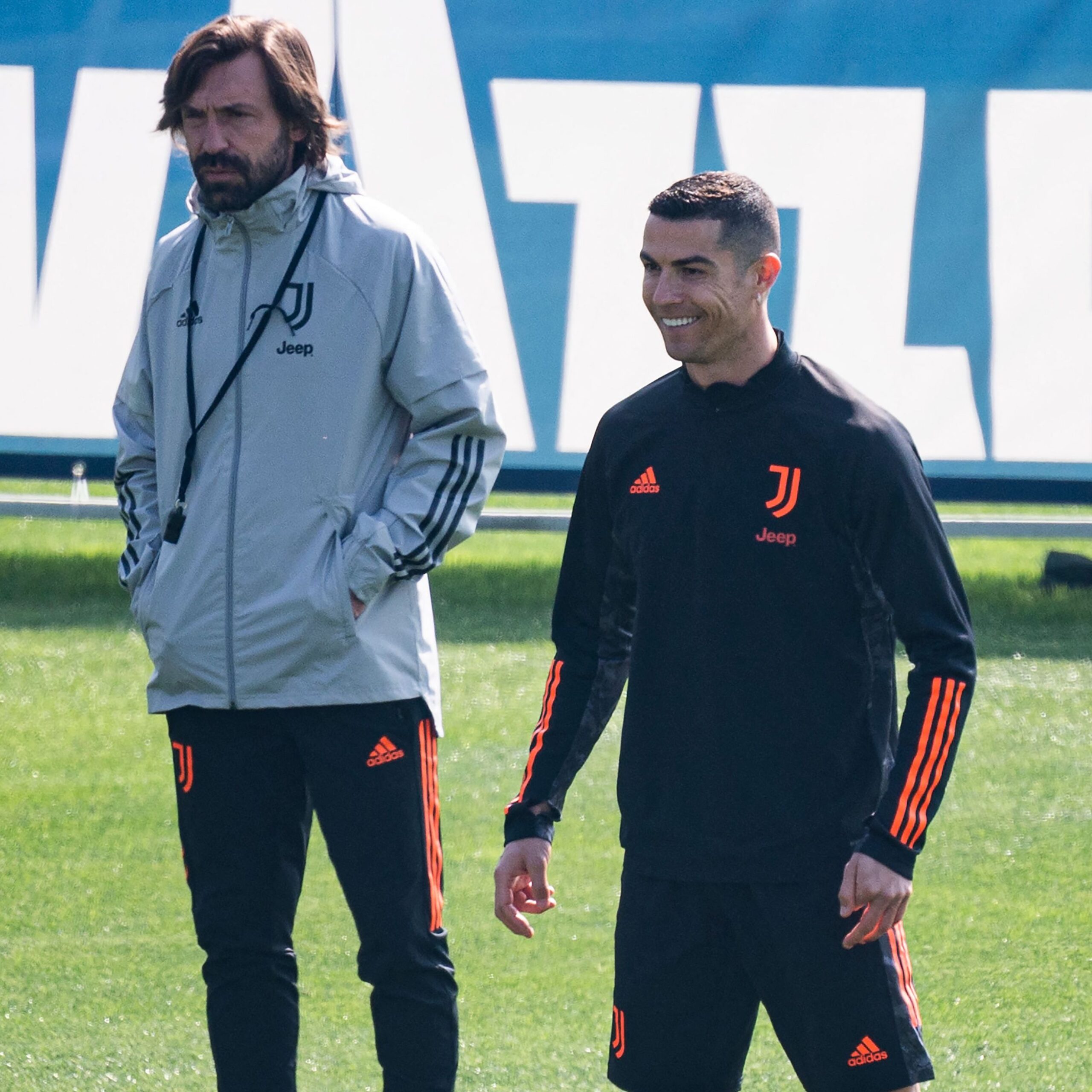 Cristiano Ronaldo scored in the 3-1 win against Sassuolo to make it his 100th goal in the Italian country. The Portuguese forward whose side will strut their game in Europe's second-tier competition next season now has another record.
Having joined Juventus at the start of 2018 to 2019 season, the 36-year-old becomes the fastest player to reach 100 goals before the end of his third season.
The Portuguese superstar has netted 100 goals in 131 games for Juventus and has become the first Juventus player to ever do so in less than three seasons.
Also, Cristiano Ronaldo became the first player in history to tally more than 100 goals with three different clubs and his national team, having done so with Manchester United and Madrid as well as Portugal.
The Portugal star has one year remaining on his contract beyond this season and there has been plenty of speculation over his future.
Though Ronaldo helped Juventus to Serie A titles in his first two seasons with the club, he's failed to lead them to Champions League glory and this season's league campaign sees the Italian team battling to simply earn a top-four spot.